Smashbox Photo Finish Luminizing review
Smashbox Photo Finish Luminizing is a nice oil free primer.. Skin feels very silky and smooth after applying it. I think this primer gives the skin some glow without being greasy. The texture is just like the Smashbox Photo Ready primer, but it has just a bit of color, making your skin glowy, with a healthy finish. Though it can be dark on some skins; I tend to mix it with the Smashbox Photo Ready primer, as mentioned, so it makes this one a bit lighter, but still illuminizes the skin.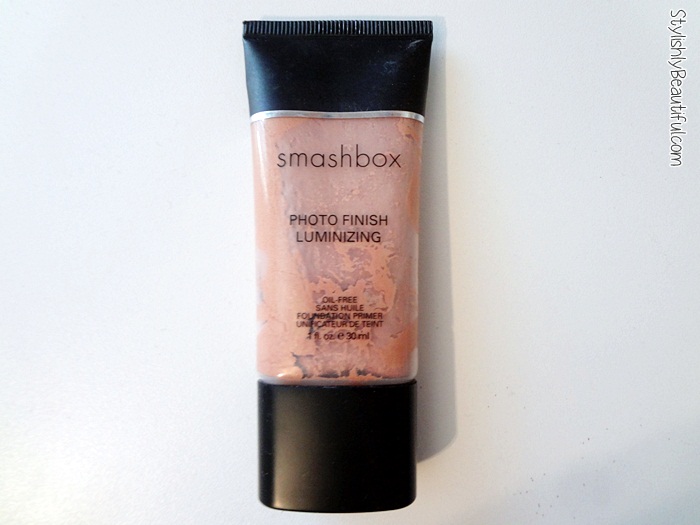 I bought it to be updated with a newer Smashbox product. But I confess I didn't use it very much, because I still like the Photo Ready one better, and again, I don't wear it often, since I really prefer a natural look – so that one, promising a healthier looking finish was appealing to me.  But because it has some color – that is kind of transparent, but really gives you a natural glow and helps matte foundations have a dewy look without making you look greasy. And this primer definitely helps foundation last longer.
It's a good primer, as I said, but due to the color and the fact that when you apply powder, it fades a lot, then I won't repurchase it and in fact, I don't recommend it. The Smashbox Photo Ready one is much better, in my opinion.
Product displayed here is my own – Photo © StylishlyBeautiful.com by Denise S.
SHOP SMASHBOX PHOTO FINISH: