Benefit Hoola VS W7 Honolulu review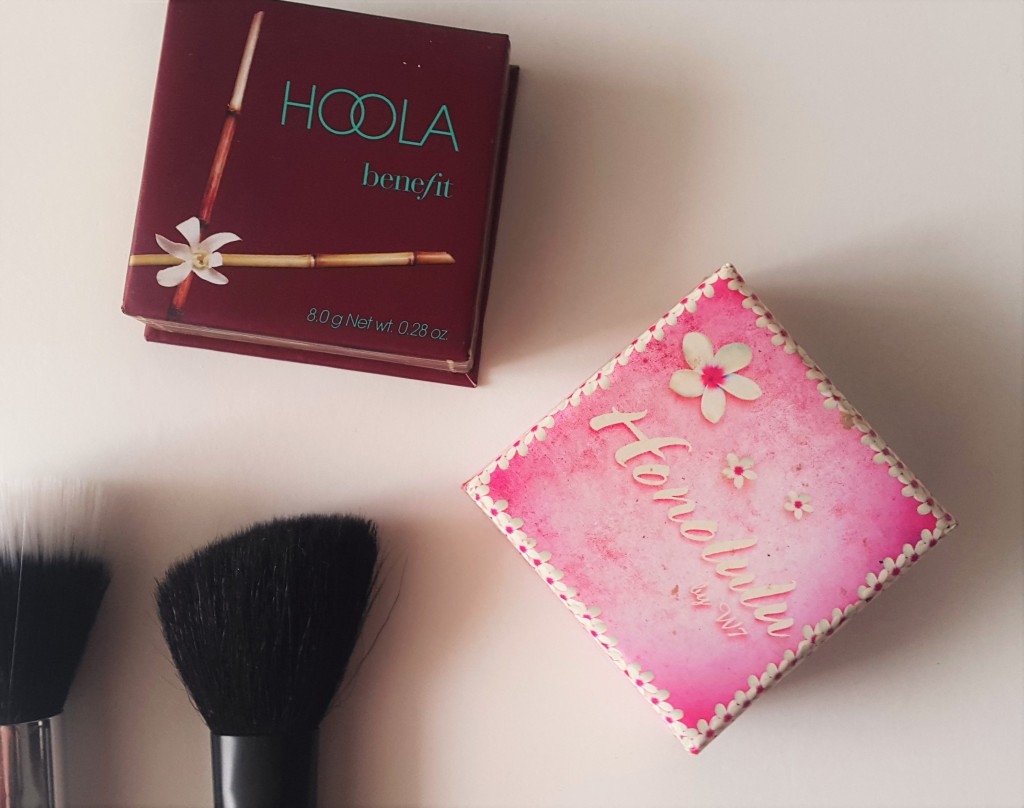 Since I have both bronzers I decided to make a comparison between them to see how close they are.
Do we have a makeup dupe here?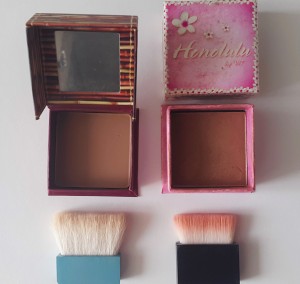 Packaging 
Both bronzers have the Hawaiian style packaging and name. Honolulu contains 6g of product and it comes with a detachable lid. On the other hand Hoola contains 8g of product and has an attached lid with a mirror. Both products come with a small brush.
Colour
Both are also well pigmented, but in this case I would say that Honolulu is that bit more pigmented. Honolulu bronzer definitely has more red tones to it. Hoola is more natural looking on the skin and nicer to contour with. It's build-able, you can go for a simple day look or for something more dramatic.
On the skin, you can't really tell the difference. So if you're looking for a cheaper alternative, Honolulu does the job!
SHOP THE POST: