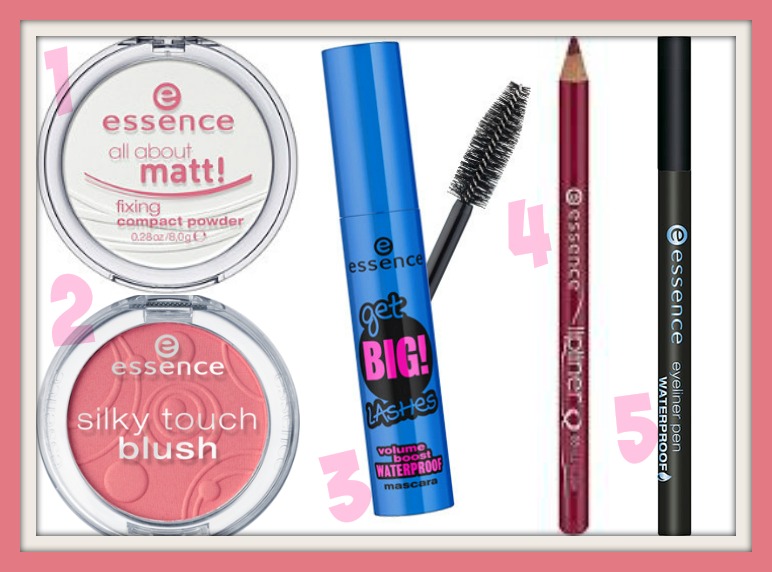 1. All About Matt! Fixing Compact Powder
It can be applied on top of foundation to mattify your skin and set your make-up. Perfect for the under eye area; it gives light and brightness.
2. Silky Touch Blush
A blush with a silky finish that gives a natural pop of colour to your cheeks!
3. Get Big! Lashes Volume Boost Waterproof
It offers big lashes. Making them waterproof for summertime.
4. Lipliner
They are long-lasting and they have a beautiful color range. My favorite is Satin Mauve 06.
5. Eyeliner Pen Waterproof
With a slim felt-tip applicator, it offers great precision. It is extremely long-lasting and waterproof.