Vintage nails: The half-moon manicure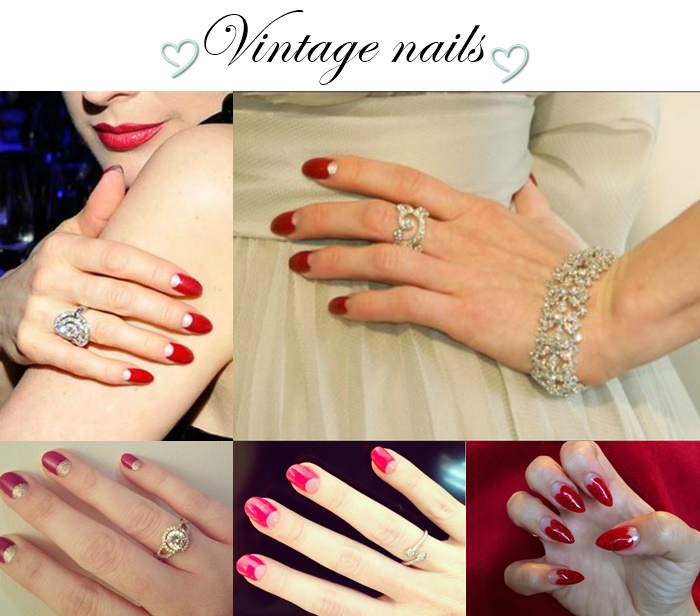 The half-moon manicure was a manicure technique developed during the 1930-1940's period, owing its name to the half-moon of the nail which was either painted white, or was left bare. The reason why this manicure got known was mainly practical: Painted nails used to be a luxury back then. Women didn't have the time to paint their nails every time one of them chipped, so they had to find a way to make them look nice for a longer period of time. Most of the times they painted their nail tips white, too, however the techinique that survived was the one with the bare half-moons.
Nowadays, the half-moon manicure has regained its glory thanks to Dita Von Teese, who made it her trademark using white or shimmery nail polish for her half-moons and red nail polish for the rest of her nails. Of course, there are many colour combinations out there but for best results I'd suggest staying true to some red, coral or pink shades, keeping the tips of your nails oval. Finally, if you decide to give this manicure a go, don't forget to get some french manicure stickers which will help you line your half-moons perfectly!
*This is a guest post by Marianna of Vintageholicblog.com. Find her also on Instagram!!