First Communion Dresses Shopping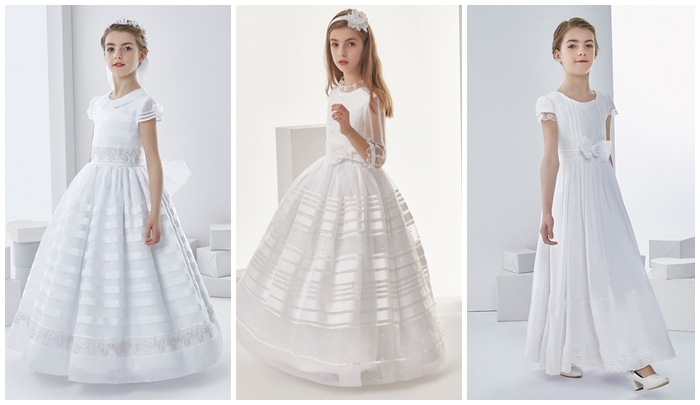 Today we are going shopping for communion dresses! No matter how old you are, I'm sure that you remember your first communion. I bet that your dress was amazing and you were stunning and the same you want for your daughter. The first communion dresses have to be perfect. On the website mariacommunion.com you can find any style of dress you like for the first communion.
You can find dresses in ankle, floor or under the knee length. Depends on the style you want and what are the preferences of your child. I prefer the floor length because it reminds me of princess's dress. An elegant ball gown is the perfect dress for me. You can also choose between different fabrics. From lace and organza to satin you have quite a few options. Is your girl a fan of bows or flowers? Either way you can choose! Now as far as the sleeves go… You can pick a sleeveless dress, with short sleeves or long sleeves. It's totally up to you and of course the weather! If you pick a dress without sleeves or with short sleeves you can combine it with a pair of gloves. You can also add a veil or a headpiece to the outfit.
I'm all about traditions especially if they include beautiful dresses. So it's not a surprise that classic white communion dresses are my favourites. The white colour is perfect for the occasion because it symbolizes purity and of course it's an all-time-classic colour that can be worn throughout the years. Maybe it's time to pick a dress for your child that your grandchildren can also wear. It's so nice to tell a story to your daughter from your own first communion when you pass her your dress. It's never too late to start a tradition.