Cluse x Negin Mirsalehi collaboration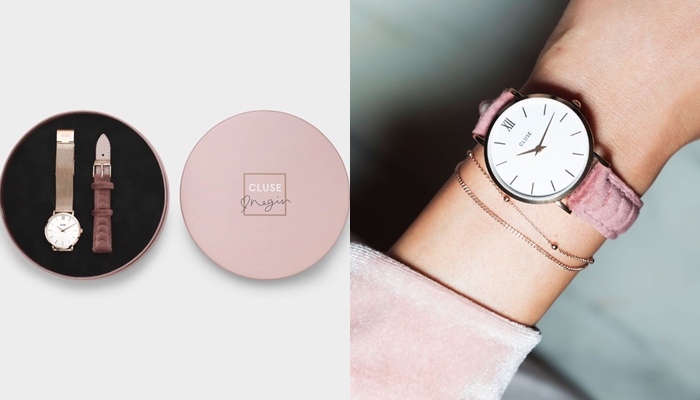 A new and exciting collaboration just revealed. I'm talking about the Cluse x Negin Mirsalehi collaboration of course. Cluse is a brand with minimal and elegant watches. They recently added also some jewellery. The best part about the watches though is that you can change the straps whenever you want. It's the easiest thing ever. Furthermore I love the fact that the mesh collection is adjustable to any wrist. And I'm talking from experience here. I have the smallest wrists but it fits perfectly.
Negin Mirsalehi is a well known blogger and youtuber that lives in the Netherlands. Together they created the most stunning gift set. The gift box contains the classic Minuit mesh rose gold watch and a pink velvet strap. It's the perfect gift for your loved ones and I find it so beautiful. The box is a pink circle with white and rose gold details. You can shop it now on the cluse.com.
Photos courtesy of cluse.com