The coats you need this winter!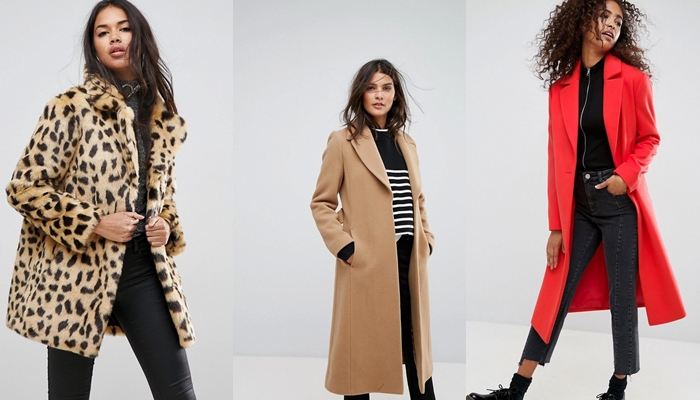 Is it only me or you also get excited in autumn when it's time to wear your coats again? My favourite coats for this year are the below.
Faux fur: Throughout the years I had a love-hate relationship with the faux fur but this winter I want to invest in one. They look expensive and can transform your outfits in a minute. Such a statement piece that you can wear for many years to come. I can't decide though which I prefer the most between a leopard and a pink one. What do you think?
Camel coat: A must have in every wardrobe! If you need only one coat this is it. It's chic and you can wear it all day long. Plus it goes well with everything! I bought one last year and I was wondering why I didn't got one earlier.
Trench coat: Another must have is the trench coat. It's perfect between seasons and it's a classic piece that you will have for many years. Although is not your typical winter coat it's amazing for the autumn and this is the great time to get one.
Check coat: One of the biggest trends this season is the check pattern. There are so many pretty pieces out there that it's a mission to buy only one!
Red coat: The ultimate trend for this winter. Red is everywhere this season and it was expected to be a huge trend in coats too. If you want to get all eyes on you then you, need one red coat in your closet. It brightens every look and I will surely invest in one.
SHOP THE LOOK: