Kiehl's intoduces two new skincare products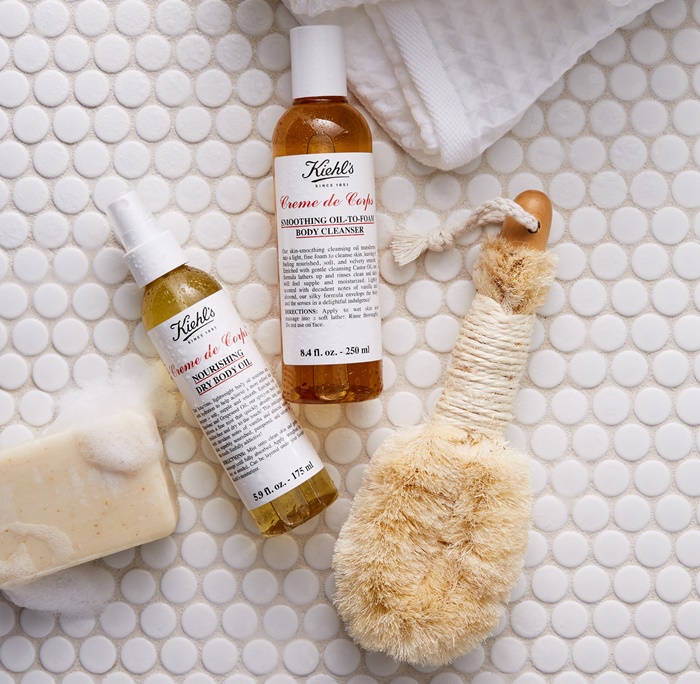 Kiehl's just released two new skincare products as an addiction to its famous body care line. The Creme de Corps line includes a super nourishing body moisturizer, a lightweight body lotion and the soy milk & honey body polish. From now on, you will be able to find two more effective oil-based formulas. 

Starting with the Creme de Corps nourishing dry body oil, it's a lightweight grease-free body oil with a delicate vanilla and almond scent. It offers intense hydration that is absorbed quickly and leaves your skin velvety soft, nourished and beautifully pampered. It doesn't contain any minerals and silcones. It's enriched with the Kiehl's signature botanical lipid Squalane and the grape seed oil. The Creme de Corps smoothing oil-to-foam body cleanser has a rich texture and water-free formula. It transforms into a lightweight foam when it comes in contact with skin. It cleans your skin gently and leaves it amazingly smooth and moisturised. The body cleanser has also the lovely and sweet fragrance of vanilla and almond. If you are a skincare lover, it will be hard to resist not to try them!!
SHOP THE POST: