KL Polish Lips and Tips Collection feat. Colourpop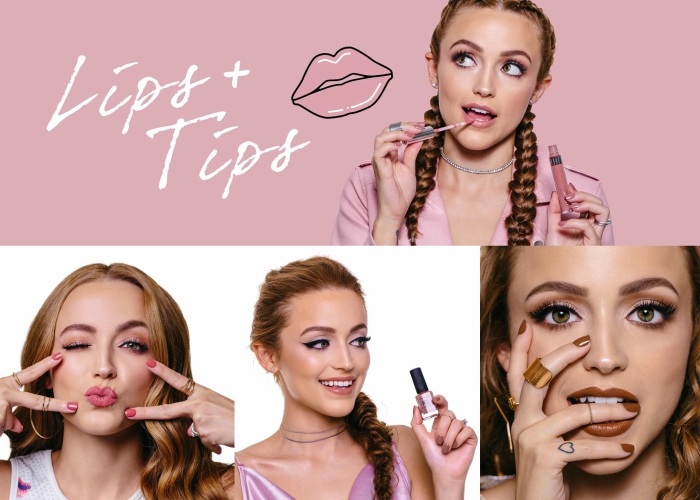 Ladies and Gentlemen! Kathleen Lights has brought out her newset nail polish collection in collaboration with Colourpop! The new Lips and Tips Limited Edition Boxed Set includes a  FREE ColourPop Ultra Satin Lip! And it is priced at $45.00.
Of course you can buy the individual colours as well! Lips and Tips is a collection of nude nail polishes suited for everyday wear, designed to match your favorite Kathleen Lights x ColourPop lip colors. Also Every boxed set includes a FREE ColourPop Ultra Satin Lip, so you can match your Lips with your Tips! This means that if you buy the entire collection you get a free lipstick from Collorpop. Also the lipsticks are the ones that Kathleen has created with Colourpop, and they desinged the nail polishes to match them perfectly!
The Lips and Tips collection includes:
Point Zero: Point Zero is a cool-toned grey-brown. The edgy nude you've been waiting for!
Alyssa: Alyssa is a muted pink that's perfect for everyday wear
Taurus: Taurus, a mid-tone yellow-brown, screams fall.

 

Lumiere: Lumiere is a super on-trend dusty mauve pink
November: November is a warm peachy pink that will brighten up any day.

 

Aquarius: Aquarius is a soft pinky nude. Everyone's favorite lipstick in nail polish form!

 
Creme finish. Cruelty-free. Vegan. 5/7/9-free.
Nail polishes 12 ml/0.41 fl. oz. each