FooTherapy Tea Tree & Aloe Moisturizing foot lotion review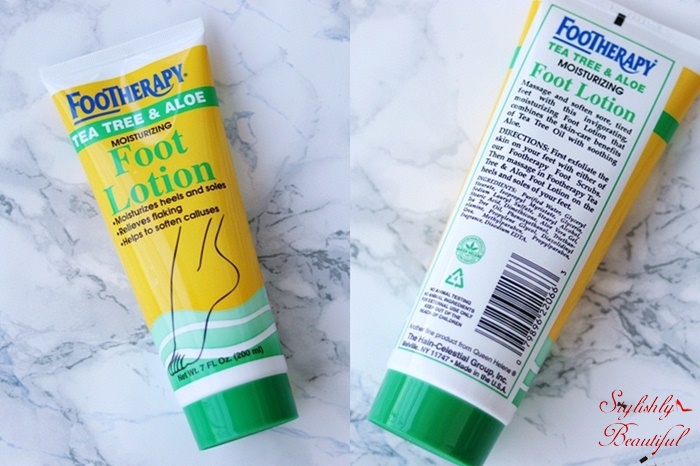 This foot lotion is by the brand Queen Helene, and it's made in the USA. It's very lightweight and moisturizing. It massages and softens sore, tired feet, and combines the skincare benefits of Tea Tree Oil with soothing aloe. It moisturizes heels and soles, relieves flaking and helps soften calluses (if you have any). It hasn't been tested on animals and has no animal ingredients in it.
You start by exfoliating your feel with another product of your preference and then take a small quantity of the Footherapy Tea Tree & Aloe foot lotion and massage it on the heels and soles of your feet. You will immediately feel a nice soothing effect, and your feet less tired. It has a really pleasant scent, and it gets absorbed very easily by your skin, so you can wear whatever you want to in no time, without having to wait for it to dry. It leaves your feet very soft and moisturized, and does everything it promises to. All in all it's a very potent foot lotion, that will last you for a long time, since you only need a very small quantity of product, and the tube is 200ml. Definitely recommend it, since it's super inexpensive too.