Look of the day | Burgundy & Blue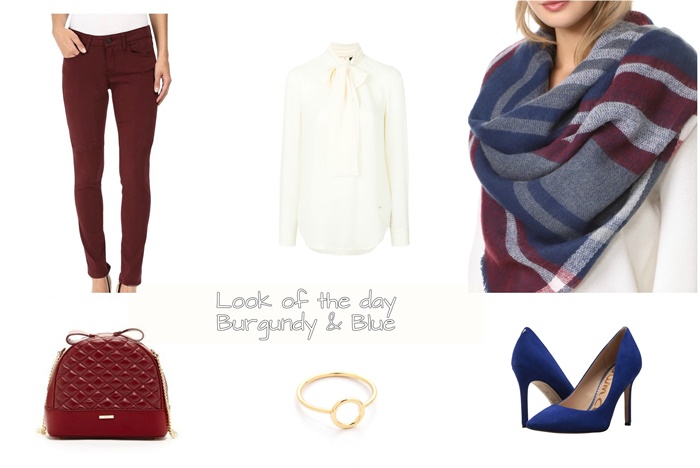 If you are one of those ladies who are fed up with dark coloured outfits, then you are going to love today's look. The combination of burgundy and blue is stylish and appropriate for winter. It's colourful but not too bright.  You can wear it from morning till night. Let's see how you can get this look.
Firstly, I picked more burgundy pieces and less blue ones but the opposite will also look incredible.  A classic pair of trousers and a white top with a bow tie is a good basis. You can choose a pair of blue high heels or flat shoes depending on the occasion. Achieve a more feminine look with a girly burgundy bag. However, the piece which is going to star in this look is a plaid wrap in these two shades. It's cosy but elegant. If it's not too cold in your country yet, you should give it a try. In any case, you can choose a coat in one of these shades to be warm. As for jewels, a gold ring in a unique design is more than enough. I hope you like today's suggestion.
SHOP THE POST: