Sock boots | Shopping guide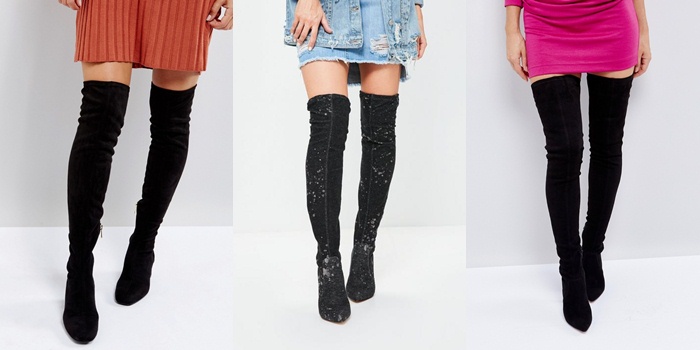 As we mentioned on last week's look of the day, sock boots are having a comeback from the early 00s. So take out your old sock boots from your attic or closets or let's go shopping together for a new pair, because this trend is huge. You don't have to follow all trends of course! Just keep the ones that fit your style and personal taste, and ignore the others. For those of you who do love this trend however, we have gathered some really good and (mostly) inexpensive choices for some online shopping. Have your credit cards ready ladies, 'cause you're going to need them! If you have thin legs and calves, and especially thin ankles, a) you're super lucky and we're jealous and b) you have to try out the ankle boot version of these. They're gonna make your legs look even longer and your look very sexy. If however you don't have these characteristics don't frown (we don't have them either), the longer boot version of the sock boot is going to look better on you! It has a really nice sleek and slimming effect and it will transform your looks.
Of course it's needless to say that we don't mean that if you're not skinny you can't wear the shorter version of the sock boots. Feel free to do so if you wish, that's your prerogative; but these kinds of boots can also make your legs look wider. The trick for all kinds of booties, if you want to appear slimmer, is to wear a length that cuts just below the ankle; because that's the slimmest part of your leg. Otherwise it will make your silhouette appear wider and shorter, and we don't want that. That is the only reason we're suggesting the longer sock boots. And now that this is out of the way, let's see which are our suggestions for you! Check them out below, and don't forget that you can shop all of them by clicking on the (shop the post) widget below (use the arrows to see more options!).
SHOP THE POST | SOCK BOOTS: