David Beckham launches a grooming brand "House 99"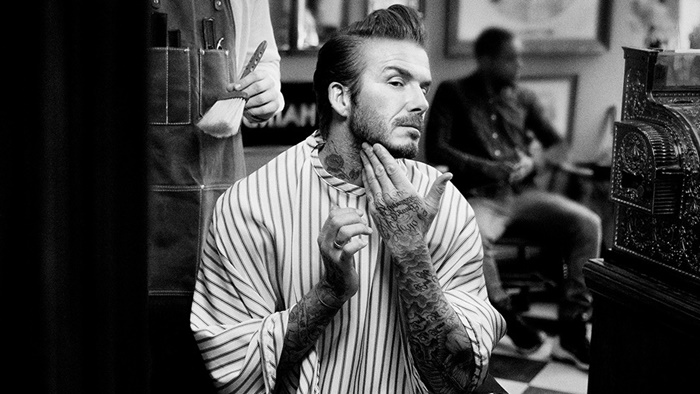 David Beckham just announced that he is launching a grooming brand called House 99 in partnership with L'Oréal. "For me, grooming is not only about how you look, but how you feel. It's about being comfortable, trying new things and shaping your next look," Beckham said in his official announcement. He chose the number "99", as it marks the year in which he married Victoria, their son Brooklyn was born, and Manchester United won the treble. 
The brand is inspired by British barber shops as well as Beckham's own favourite products, starting out with 21 products across skincare, bodycare, haircare and grooming. David made sure to include a tattoo body moisturiser and a beard oil. He also chose quinoa and spirulina as the heart of the formulas, based on their reputation as health-boosting ingredients.
House 99 will launch exclusively at Harvey Nichols in the UK on February 1st. It will available on other British retailers and 19 countries worldwide from March 1st.