Met Gala 2018 | Celebrity style
The title of the Costume Institute's blockbuster 2018 show, for the Met Gala, was Heavenly Bodies: Fashion and the Catholic Imagination, and it's one of the biggest that has ever been produced, with Vatican having lent approximately 50 pieces from the Sistine Chapel Sacristy. But how did the celebrities interpreted the theme of the event? Some added a bejewelled crucifix on their couture attire, while others opted for halos, or High Renaissance inspiration. Katy Perry took it even further, by wearing a Versace gold outfit (with over-the-knee boots), and full-on wings. We can't really pick favorites here, because there were so many inspired outfits, but we'll tell you which ones we found more impressive, and on-theme.
Pictured above: Alessandro Michele, Lana Del Rey and Jared Leto, all in Gucci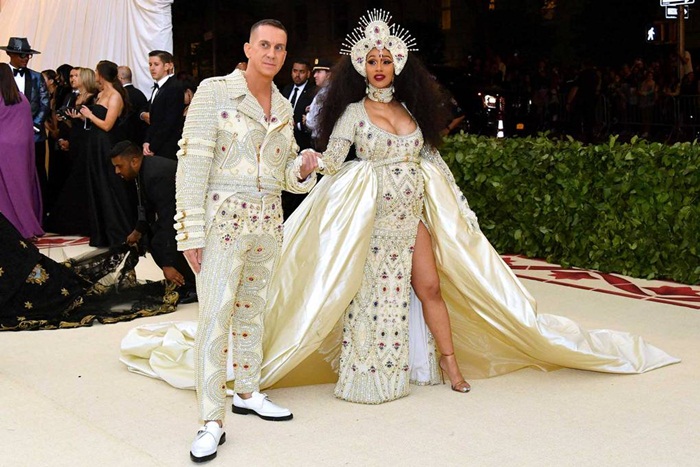 Jeremy Scott and Cardi B wearing Moschino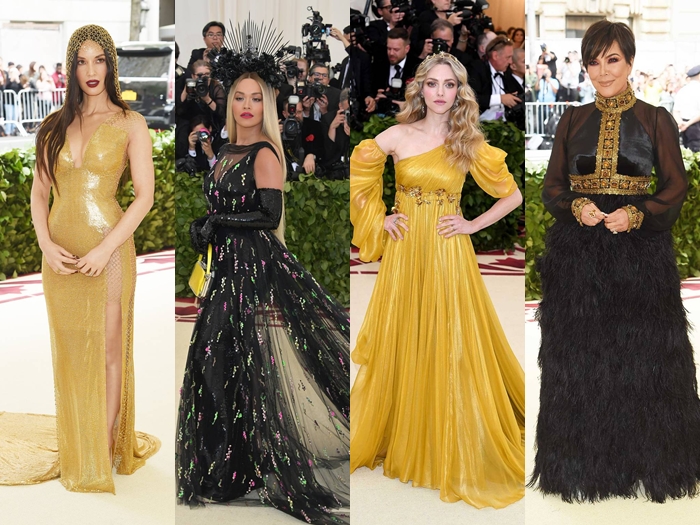 Olivia Munn wearing H&M | Rita Ora wearing Prada | Amanda Seyfried wearing Prada | Kris Jenner wearing Tommy Hilfiger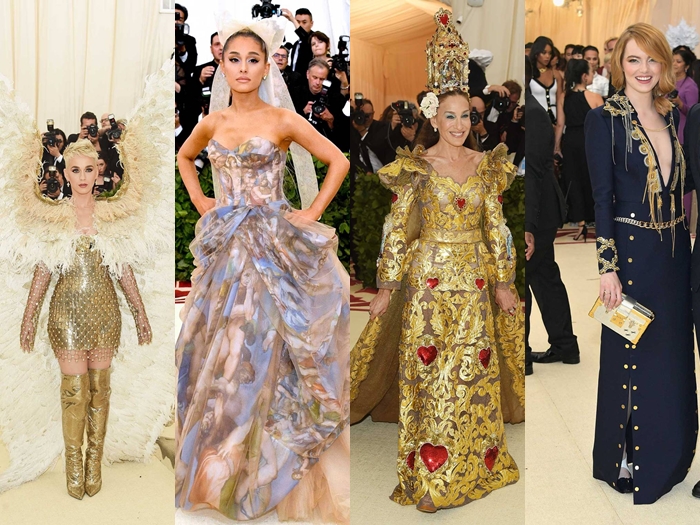 Katy Perry in Vesace | Ariana Grande wearing Vera Wang | Sarah Jessica Parker wearing Dolce & Gabbana | Emma Stone wearing Louis Vuitton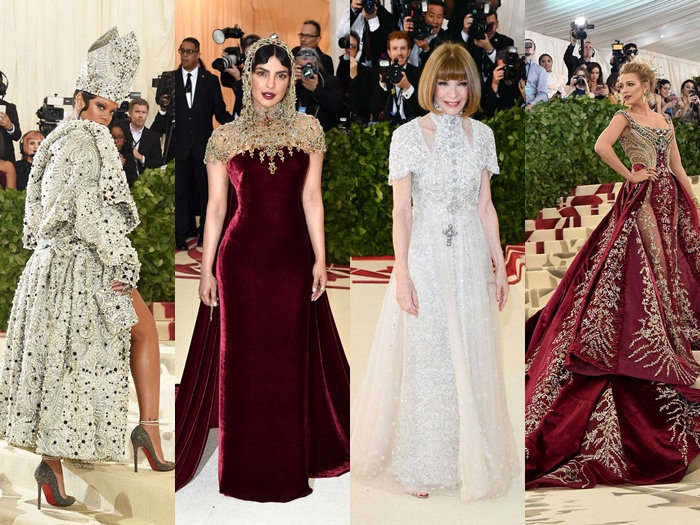 Rihanna wearing Maison Margiela by John Galliano | Priyanka Chopra wearing Ralph Lauren | Anna Wintour wearing Chanel | Blake Lively wearing Versace
So these were our picks of the night. Which are yours?