Look of the day | White satchel bag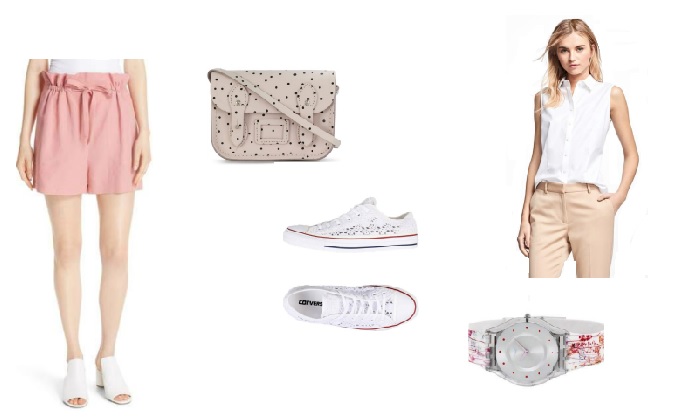 Did you know ladies that the leather satchel bag became a popular fashion accessory in 17th century, even though it has been around more? In the beginning, it was used for carrying stuff.  Nowadays, some people still don't think much of it. As for me, I adore it. When I saw this cute polka dots satchel on Instagram, it didn't take me long to come up with today's look.
Starting with the main pieces, pick a white top and a pink pair of shorts. Moreover, a pair of white shoes will fit perfectly. It's up to you what kind of shoes you are going to wear. I chose this embroidered pair of white converse. Last but not least, a watch with a playful design is more than enough to complete your look. Satchel bags are a little bit expensive, like any other leather one, but they last forever. Some people would say that it's like an investment. Find this adorable one in the widget below.
SHOP THE POST: