Estée Lauder Color Portfolio Palette for Holiday 2018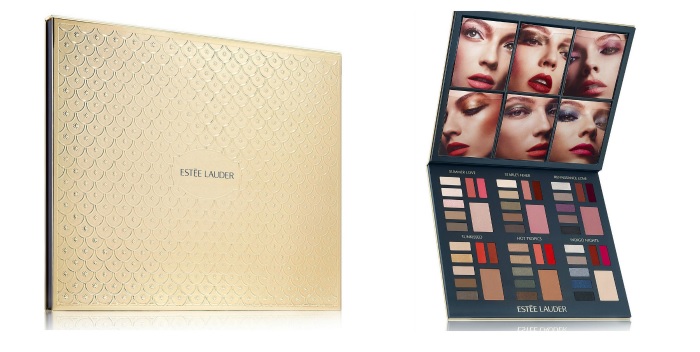 You know what they say, it's never too early when it comes to Christmas. I like this saying so here I am, presenting you the first amazing discovery of this year's festive collections. Estee Lauder just launched the Color Portfolio Palette, featuring six different combination palettes in a single ready-to-give box. The brand's make-up artists joined forced to create 6 custom looks. They are inspired by the hottest trends in beauty.  Furthermore, they have cool names like Summer Love, Sunkissed, Starlet Fever, Hot Tropics, Renaissance Love, and Indigo Nights.
Each of the palettes comes with a small, illustrated booklet to help you achieve every look by using all the colours. The set includes 30 best-selling Pure Color Envy eyeshadows, 12 Pure Color Envy lip colors, and 6 Pure Color Envy blushes. In other words, each of the six palettes comes with 5 eyeshadows, 2 lip colours, and a large blush.
It's the ideal present for whoever loves make-up but don't want to have a huge collection of cosmetics.