Nars Holiday 2018 Collection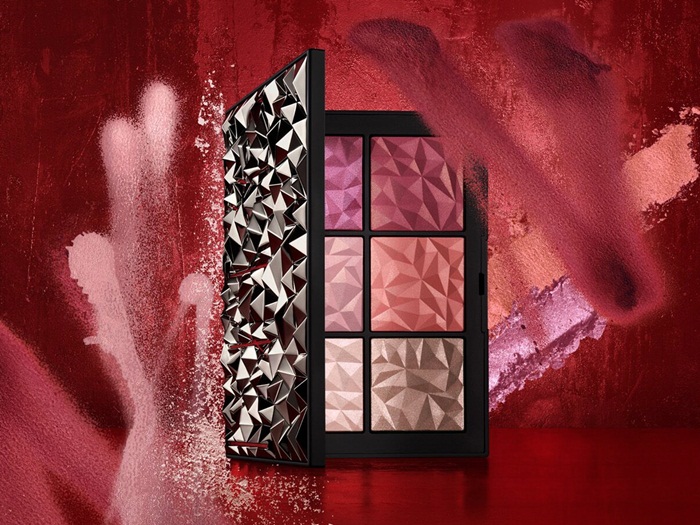 NARS Cosmetics introduces the Holiday 2018 Collection, inspired by the iconic punk fashion of the '70s. The new limited-edition series features studded packaging and has a rebellious aesthetic. Get ready for a gorgeous collection full of old favorites and new limited-edition shades. We have the NARS Powder Matte Lip Luster in 6 limited-edition brushed-metal shades, the NARS Spiked Audacious Lipstick in 3 limited-edition shades. The NARS Provocateur Eyeshadow Palette with 6 brand new, limited-edition shades, for a smokey-eye, the NARS Powermatte Lip Clash Coffret with 4 different shades (perfect for gifts), the NARS Hot Tryst Cheek Palette with 6 shades for bronzing, highlighting and blushing. A NARS Velvet Matte Lip Pencil Set that comes with a limited-edition case, and includes colors from nude to dark brown. The NARS Little Fetishes Set is perfect as a gift, or even as a stocking filler, since it's super small, and includes a limited edition box with 2 mini items. NARS Underground Velvet Lip Glide Coffret includes 3 new and limited-edition colors, Camden Girls, Vandal and Banshee. My personal favorite is the NARS Orgasm Infatuation Palette, not only for its products, but also because of the rose gold studded palette. It includes the famous Laguna Bronzing powder, and also Orgasm both in a blush and a highlighting shade. NARS Voltage Highlighter Palette is a trio of limited-edition highlighters, and last but not least, the NARS Uncensored Advent Calendar which includes 24 of Nars' most popular products. I'd love to have that for Christmas. What about you?
The collection is already available to shop since November 1st.
SHOP NARS HOLIDAY 2018 COLLECTION: