Melvita miraculous extraordinary water review
This product is miraculous! When I first saw it in a magazine, it was under "Best products of the year". It said it was a lotion with the consistency of a serum. I was eager to try it – and I ordered it immediately.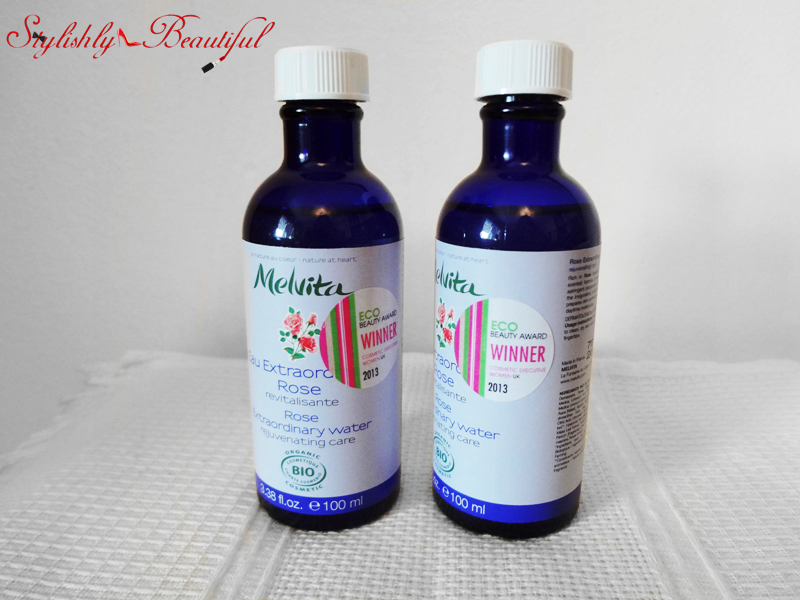 My opinion: the magazine didn't lie! It's one of the BEST products I have ever worn. You can use it as a lotion, on a cotton pad, or as a serum, before your moisturizer. It leaves your skin so smooth, so even – it's the kind of product that rescues your skin. You can have a bit dry skin in the morning and just by applying it once you can already see the difference. I used the Rose Extraordinary Water and the Orange Blossom ones – lovely scents! They also have Narcissus and All Floral Waters for hydration, radiance boosting, purifying, soothing, softening and one especially for eyes.
It got some awards last year, including two from well-known magazines and the ECO Beauty Award.
You can order it on the Melvita site, though it is only delivered to 16 countries in the world.
Products displayed here are mine
Photo © StylishlyBeautiful.com by Denise S.