Wendy Yue is a fantastic artist – I think you will really love her work. She was born in Hong Kong, studied in Vienna and while traveling around Europe she registered her memories of trips painting watercolors. She established her atelier in 1998 and worked for several Hong Kong renowned jewelry companies. After various collaborations Wendy Yue created her own label and you can now see her incredible work here!
Yue uses a variety of gems  to create her fabulous pieces in 18 karats white and rose gold with sapphire, tsavorite, ruby, coral, mother of pearl, tourmaline, pearl and more. Her items have nice names such as Diamond Jubilee Serpent, Vintage Floral, Secret Paradise, Rapacious Rose and Diamond Jubilee Prince Charming (a cute frog!) among others. Unique pieces!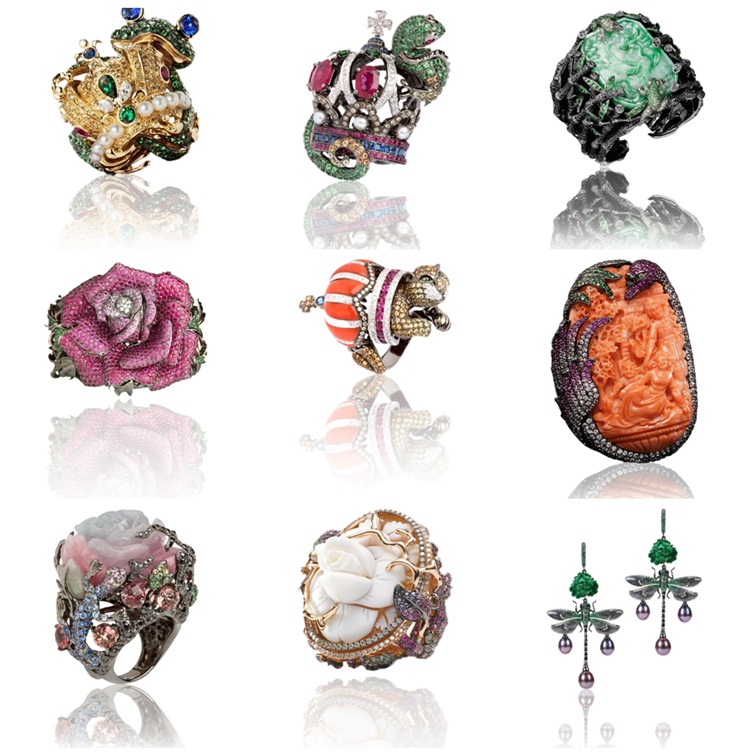 Her collections are also sweetly named: Botanique Blossom, African Safari and Forbidden Forest, for example. Really, amazing pieces, in my opinion!
Photos courtesy of Wendy Yue