Victoria Beckham's first store in London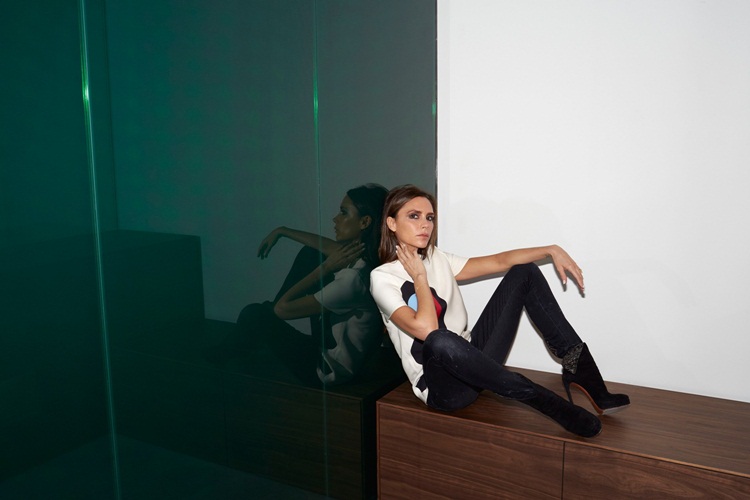 We might be a bit late to this "announcement" (we blame it all on Fashion Week Month which took most of our time), but now that the dust has settled and all the news and photos are out, we can finally write our own article about it. Victoria Beckham, after being a fashion designer for 6 years now, finally opened up her own store a couple of weeks ago at 36 Dover Street, London W1. The store is 6,000sq ft and an architectural masterpiece of minimalism.
You won't find a shopping window there, neither tills; What you will find is, tons of space filled with rails of clothes, bags, and other accessories, mirrored surfaces (even the ceilings are mirrors) that make the space look even bigger, huge dressing rooms with wooden benches (so you can change comfortably) and iPads instead of tills. The lower level will be dedicated to personal shopping, while the upper level houses the main Victoria Beckham collection. The boutique will also house the more affordable spin off line, Victoria Victoria Beckham which is displayed on zig-zag rails.
Victoria Beckham says that shopping should be a fun experience and encourages everyone to come and look around, even if they just want to browse and not to buy anything. I don't know about you, but I'd love to visit her store one day, and if I happen to see her there that would be an even better day for me, as I'm a huge fan!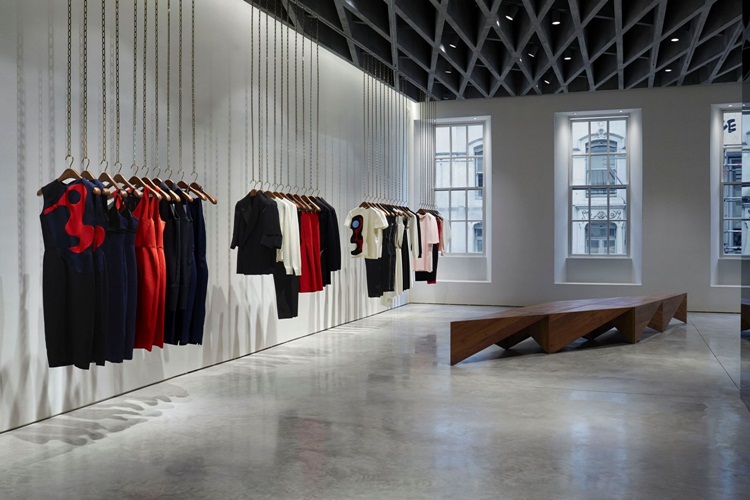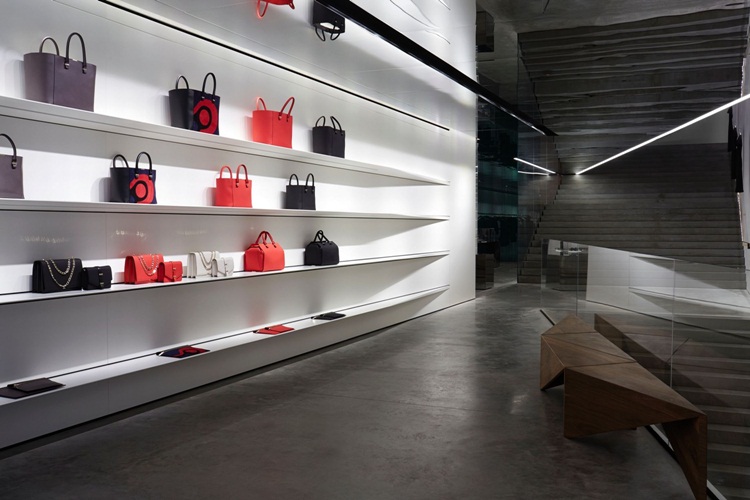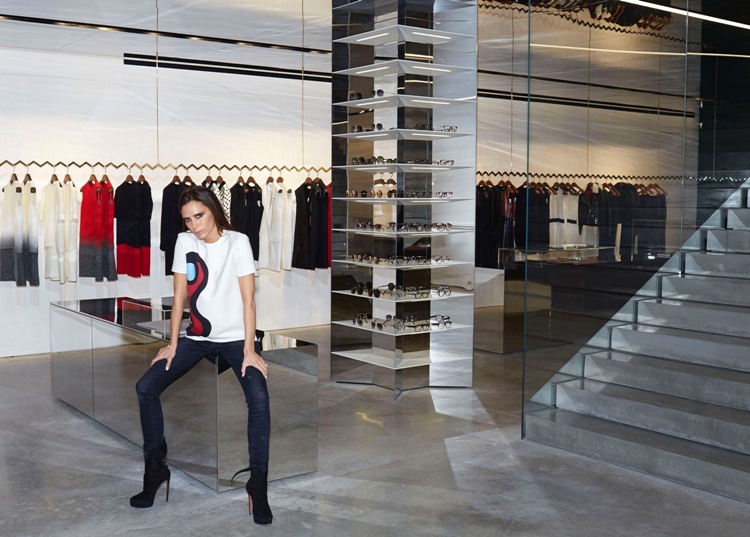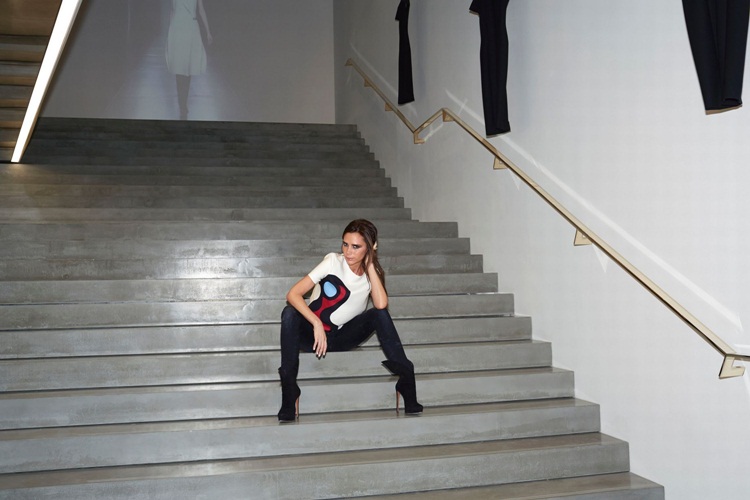 Photos courtesy of Vogue.com