New Clinique Sonic System Purifying Brush
Because many of us have sensitive skins, but still always thirsty for novelties, I guess we'll be glad to know about the New Clinique Sonic System Purifying Cleansing Brush – the name is long! Could be simplified to Clinique electric cleansing brush. That's what it is, after all.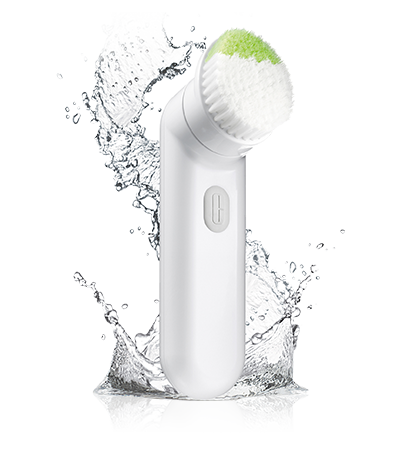 Clinique is a brand I really love and I think this brush must be excellent, just as any of its products. I'm just afraid it's a bit too harsh for sensitive skins – I had a similar brush some years ago and I just couldn't use it very often. But alas, that was not Clinique and I could well give it a go now. Clinique says it can be used everyday (or even, should be), but I think sensitive skins could do well with two or three times a week, like a facial to take off impurities – just talking from personal experience. Sensitive skins shouldn't brush very much, or else the skin loses its already thin protection and get red.
It is dermatologist-developed and the site says that "sonic movement offers deep yet gentle cleansing. There are two bristle types for targeted cleansing in hard-to-reach, contoured areas of the face where dirt hides. It is Swiss engineered to create a precision instrument you'll find a pleasure to use". It's waterproof and suitable for all skin types. It's an electric product after all, so it's handy to know that the battery has a three-hour lifespan and its 30-second timer alerts you in order not to exaggerate scrubbing your skin. Finally, Clinique recommends a brush head change every three months.
It says you don't need to apply pressure when using it, which is good. But instead of removing makeup with the brush, Clinique says you should remove it before you start using it. Would you like to try it? They say it diminishes the appearance of pores. That alone seems to be a good feature to many skins!
Photo Courtesy of Clinique