Meet the blogger | Life Report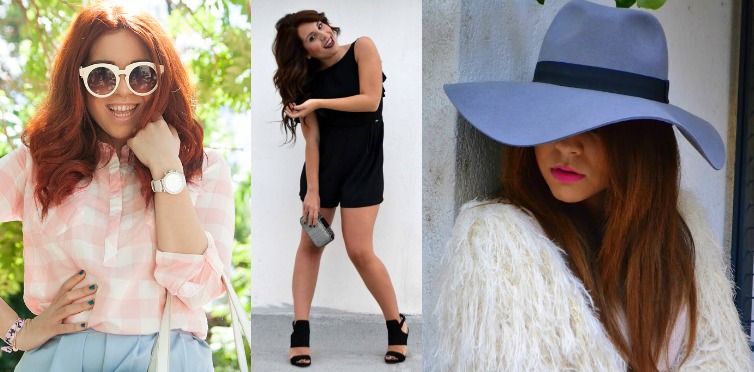 When I first met Daphne two years ago I didn't know about her blog! She introduced herself and gave me a really positive impression! She is a super happy girl with really positive vibes. If anyone asked me to give her a nickname, it would be sweetheart, because this is the first thing that comes to mind when you read her blog and see her posing so naturally in front of the camera, like she was born just to do that! So let's meet the happy kid of the Greek blogging industry a little bit more!
1) Stylishly Beautiful Team (from now on SBT): Tell us a few things about yourself.
Daphne: My name is Daphne Neofytou, I am 23 years old, born and raised in Kefalonia but living in Athens for the past 5 years due to my studies. I am in the last year of my Theatrical studies in the university of Athens and my blog is life-report.gr.
2) SBT: How did you decide to create your blog?
Daphne: Two years ago I felt the need to express my love for fashion and beauty and it seemed like the perfect way to take advantage of all the time I've been spending in front of my computer.
3) SBT: What inspired the name of your blog?
Daphne: Even though the main topic of my blog is fashion, I did not want the ''F'' word to be part of the name. I just wanted my blog to be a report of my life so, life-report it is!
4) SBT: Your closet is on fire, pick one item!
Daphne: This is a tough question… maybe a bag or a pair of shoes. I am so in love with accessories but if a disaster like a fire would happen, I would cry for my clothes as well!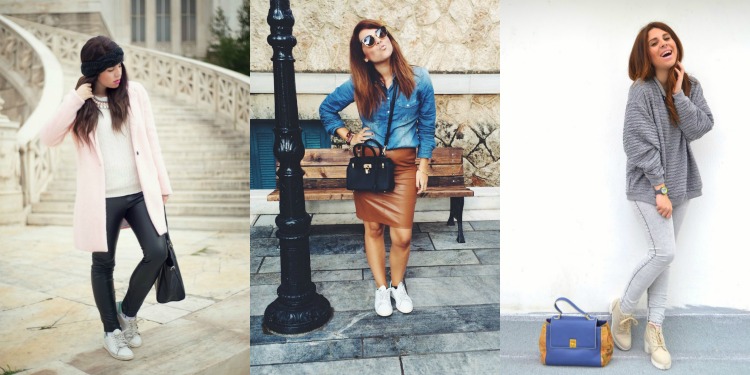 5) SBT: How would you describe your style?
Daphne: Well I love sporty-chic style and the best way to achieve this is by combining casual pieces with more ''expensive'' or formal clothes and accessories!
6) SBT: What would be your advice to a girl who wants to look stylish?
Daphne: She should wear clothes which make her feel comfortable and pretty. Because, if a piece doesn't fit your body properly (even if it's a designer one), it's surely not for you, and it definitely isn't stylish.
7) SBT: Which beauty of skincare product you can't live without?
Daphne: The truth is that I am really not a make up girl! I really love pampering myself but I am not a natural talent. I can't go out without my black, bold mascara though, because I love having intense eyelashes!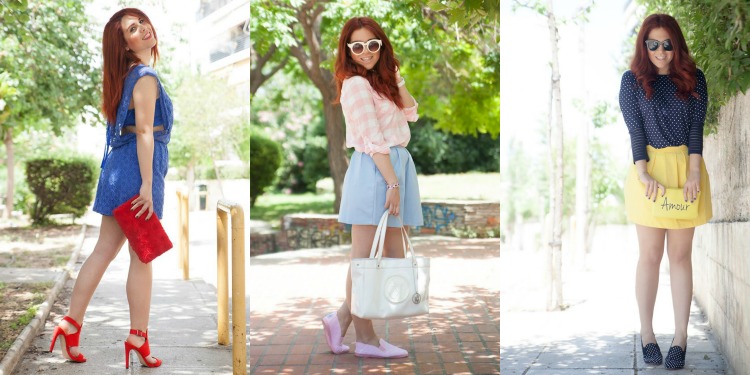 8) SBT: What's "blogging" for you?
Daphne: Blogging means happiness and creativity! I think and talk about my blog all day long and I feel so blessed that I've found the thing that makes me happy!
9) SBT: What would you advise someone who wants to start blogging?
Daphne: I am not really good in giving advices but if I had to it would be about blogging the right way. It's important when you start something to do it right from the begging!
10) SBT: What would you say is the best and the worst part of blogging?
Daphne: I don't really think that there is a best and a worst part! All that matters is that both in good and bad times I get many experiences and life lessons!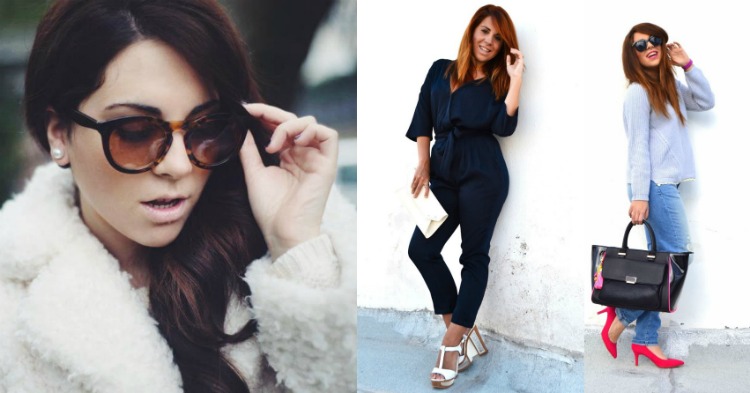 11) SBT: What are your plans for the future?
Daphne: I just want to finish my studies, get my degree and travel everywhere in the world!
12) SBT: Lastly, tell us a few things we may not know about you.
Daphne: I love any kind of dessert but you already know it. I am trying to limit it down, which you also know. The thing that you don't know, is that I am so addicted to chocolate and I eat pastry even if I am on a diet! I prefer to eat fruits with chocolate instead of food!
All photos belong to Daphne and her blog
Follow Daphne: