Artistry Indigo skies colors collection by Amway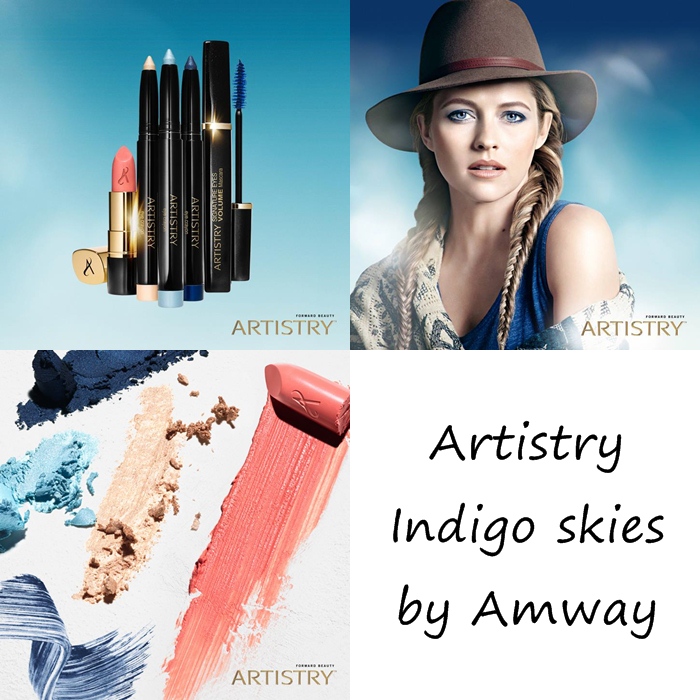 Amway welcomes spring with the new, wonderful Colors Collection, Indigo Skies of ARTISTRY. With a color range that extends from earth to heaven, the limited edition Color Collection Indigo Skies of ARTISTRY for spring 2015 captures the unique beauty of Southwest America in bold shades, which are a source of inspiration for simple and casual chic looks.
This luxurious collection includes seven limited edition cosmetic products, designed by Global Makeup Artist of ARTISTRY ™, Rick DiCecca.
A set of eye pencils, the Indigo Skies Eye Crayon Trio which is available in three colors: Indigo (Bright, shiny, deep blue), Sky Blue (Fluorescent blue with silver highlights) and Desert Sand (Warm, bright beige). The Artistry Signature Eyes Volume Mascara ™ in bright cobalt blue color (Indigo) and the Artistry Signature Color ™ Lipstick and Sheer Lipsticks in 3 colors: Coral Sunrise (Creamy pink with orange tones), Sandstone (translucent, bright beige) and Pink Quartz (translucent, iridescent pink).