La Perla opens new flagship store in London
La Perla did so well in 2014, with a new luxury Atelier collection and a new lingerie flagship store on Old Bond Street, in London, that opened on Feb 20th  – an address coveted by many, on a street that certainly displays the best in fashion.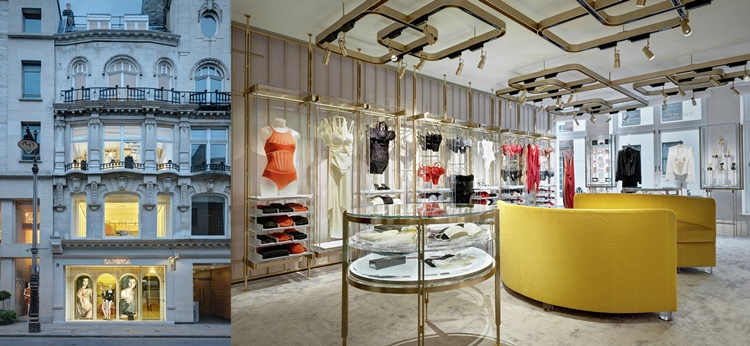 La Perla says that the lingerie they produce is worn by different women, who hold different views and that this multi-faceted femininity is what the brand looks for. The campaigns defined generation after generation for decades and now reached the contemporary customer. This is the brand pushing forward, to new goals.
They state that choosing models that express the elegance and femininity of the brand is a very important aim and, in many cases, the models even chose their favorite garments to the photoshoots, so that all was and still is really natural. That feeling of harmony was what the founder, Ada Masotti, always looked for, when she started the company in her kitchen in Bologna. We think she really achieved it, this feeling of harmony. So we salute the new La Perla shop in London!