Meet the blogger | Touch of Rouge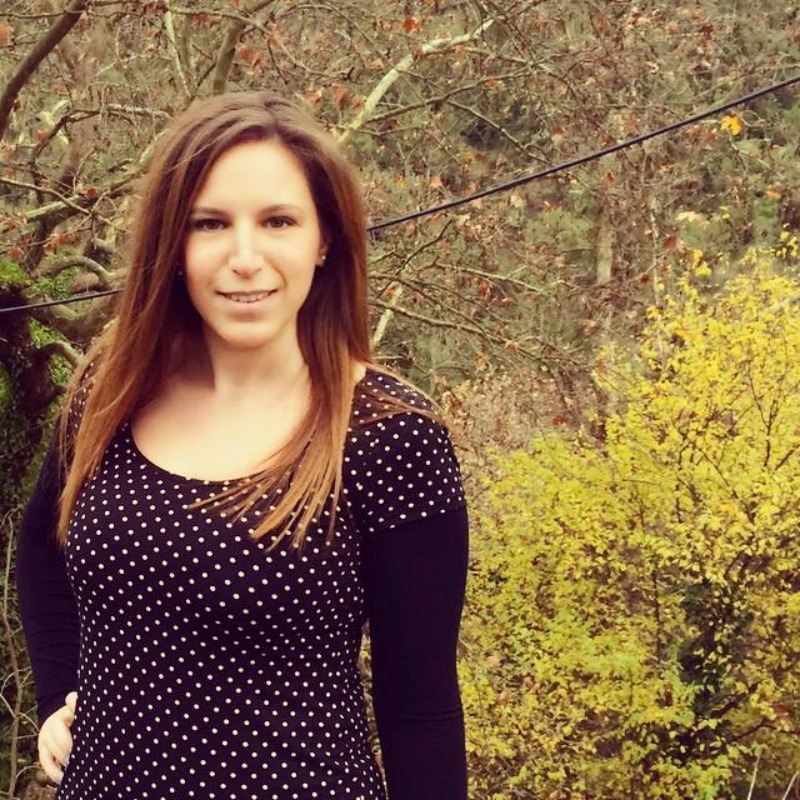 Mary is the kind of girl whom you always consult in beauty matters. In her personal blog Touch of Rouge she is going to talk to you about the new products that she discovered, those that she tried and she knows that you will love, in other words she is sharing with us her passion about beauty. I haven't had the chance to meet her in person (yet!) but I'm sure that she is a sweet and kind person who you'd definitely like. Take a look at
Touch of Rouge
and be sure that after a while you will be discussing your beauty secrets with her.
1) Stylishly Beautiful Team (from now on SBT): Tell us a few things about yourself.

My name is Mary, I'm working in the field of insurance, my sign is Aries (and everything that comes with it) and I'm an only child. In the beauty department, I'm an incurable skincare-addict and I can't resist anything which has a vanilla scent!
2) SBT: How did you decide to create your blog?

It wasn't something that I planned! I started my blog because of my need to share the things I love, the excitement of new purchases and new releases!! Everything happened very quickly and spontaneously and back then I couldn't imagine how beautiful this travel (which still continues) will be!!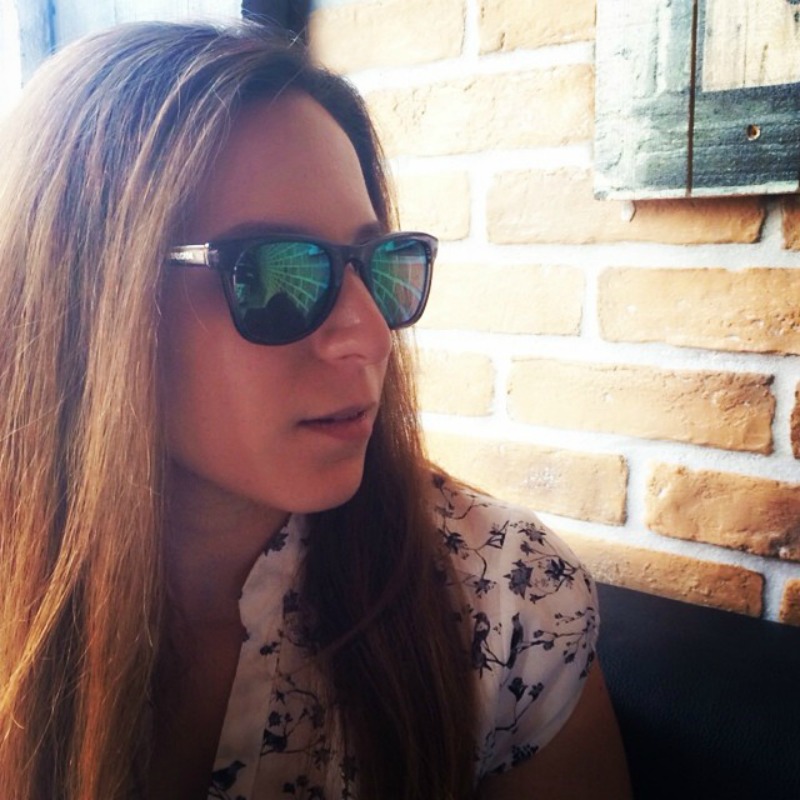 3) SBT: Which is the beauty product you cannot live without?

It's very difficult to choose only one.. I'm between my favorite cleanser (I'm a skincare addict, right?!) and my perfume. I always have my travel sized perfume with me because it can change my mood and I believe that the perfume which every women wears is her characteristic and it can make the difference.
4) SBT: What company do you trust for your facial skincare?

I'm a skincare-addict so I have done my tests and my experiments. I have tried some remarkable products from many companies and it's difficult to choose only one! Lately, I'm more attracted to brands with high levels of natural ingredients; I trust them a lot and their effects prove me right! Some of them are the Greek companies Korres and Apivita, Caudalie, Jurlique, Kiehl's and Nuxe.
5) SBT:

Do you prefer to highlight your eyes or your lips in your everyday makeup?



Definitely my eyes! The reason is very simple: I'm using products with great duration so I don't have to worry about my make-up look during the day. I prefer a natural make-up for the office, which you can turn into a stunning night look before you go out!
6) SBT: Imagine that you are leaving for a trip tomorrow. What products are you taking with you?
As an ex-college-student in province , I can pack a suitcase in just a few minutes and be ready to go. If it's a pleasure trip, I'm not going to take an extra suitcase for my beauty products. I want to be carefree and enjoy every single moment of my travels, so I leave everything else behind! In short, a concealer, a mascara, a lipstick in my lips' color (MLBB), an eyebrow pencil and a creamy blush (to avoid using brushes) is all I need for my makeup! As for my skincare, my favorite cleanser, a toner and my face cream are the absolutely necessary. I will also take a body lotion and my favorite Travalo with my perfume in it. And I'm ready to go! Just name the destination!!!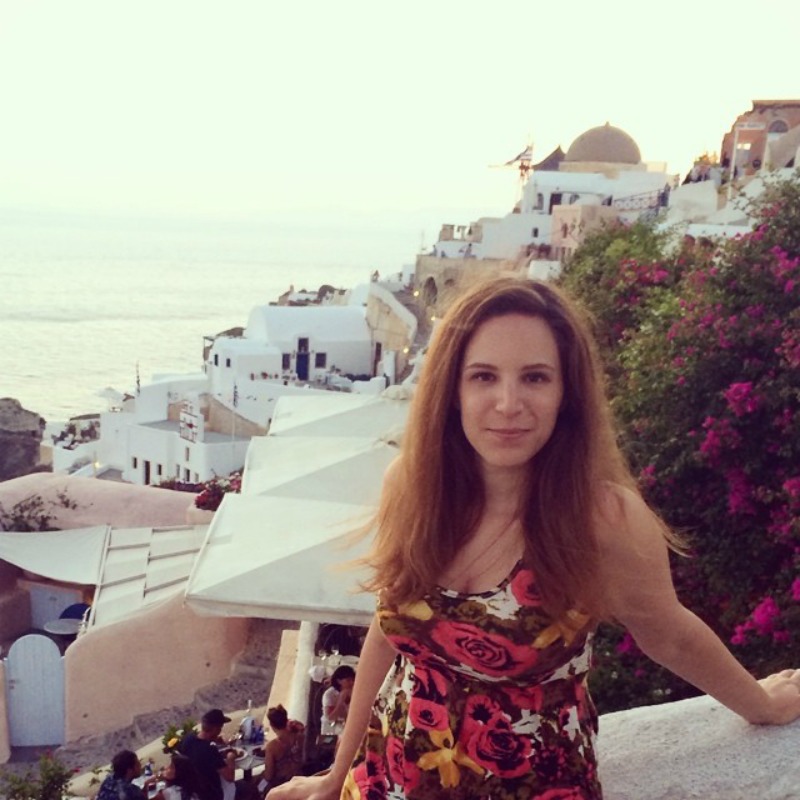 7) SBT: What is blogging for you?
Blogging for me is a way of expression, inspiration and creation! I love and enjoy every phase of it separately and I'm trying to improve myself. It's my way of relaxing and sharing the things that I like and make my routine more beautiful with my blog's friends.

8) SBT: What are the advantages and the disadvantages of blogging in your opinion?

The greatest advantage of reading blogs is being updated on beauty and fashion topics! The thing that I like the most as a blogger is the communication with touchofrouge.com's readers, the exchange of opinions and the fact that I got to meet my best friend through blogging. On the other hand, every time I read a new post, my wishlist is getting bigger, so this is probably… a disadvantage(?)!

9) SBT: What are your plans for the future?

When it comes to blogging, I would like to continue my creative journey with the company of Touch of Rouge, which is getting bigger and bigger every day, and share beautiful things together. I can't think my future precisely as I'm enjoying the process and I let it take me to the next step. In my personal life, I'm dreaming a future full of happy moments with my beloved ones!
10) SBT: Our final question is: Tell us a few things we may not know about you.

My daily routine, my work and my contemporary lifestyle require someone to be dynamic, but the truth is that I'm still hopelessly romantic and sometimes I'm very shy, even though I'm trying not to show it. 
You can also find Mary on: