New Caudalie mask collection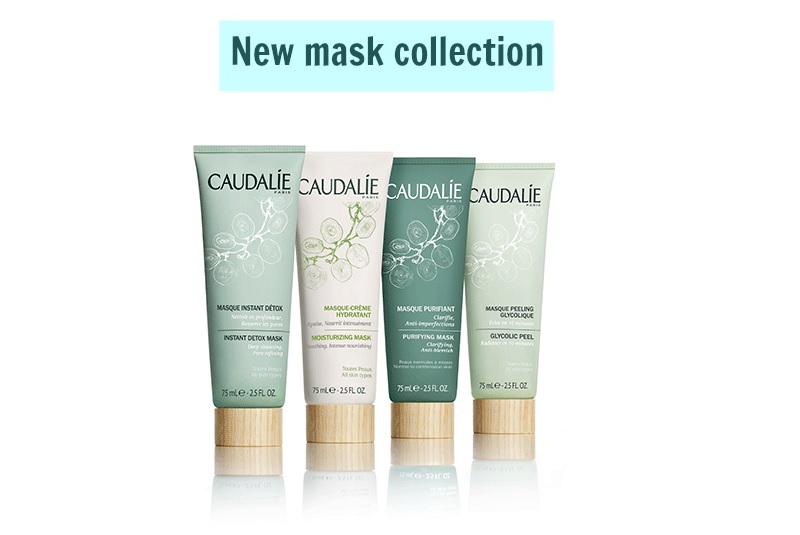 Caudalie launched a new mask collection to fulfill every need. "The vine extracts meet the highly purifying clays, with exfoliating and nourishing ingredients for the ultimate skin-renewing ritual" as the company says. There are four masks in an amazing package of 75ml and you are going to learn more about them below:
Instant Detox Mask. It contains solid residues of grapes, pink clay and lavender. It's suitable for the revitalization and invigoration of the complexion.
Moisturizing Mask. It restores moisture levels to relieve tightness, reduces redness and increases softness because of the vinolevure and the grape seeds.
Purifying Mask. This one is dedicated to skins with acne; that's why it's full of natural ingredients and two types of clay. It cleans deeply, diminishes the appearance of pores and removes dead skin cells. Moreover, it can be used as a night-time acne spot treatment by applying a small amount onto affected areas.
Glycolic Peel Mask. A peel treatment that tightens pores, renews skin texture and provides an immediate radiance. One of its most known ingredients are papaya and viniferine.
SHOP CAUDALIE: