Beautiful wedding dresses
I guess we all love weddings! And beautiful, romantic wedding dresses! They look so pure, so magical, a bit like crowning a fairy tale! It's difficult to find a perfect dress to have a perfect day! So what for a pleasure to find such a nice company, that has the most fantastic and exquisite bridal gowns in different lengths and styles, for all the different themed-weddings.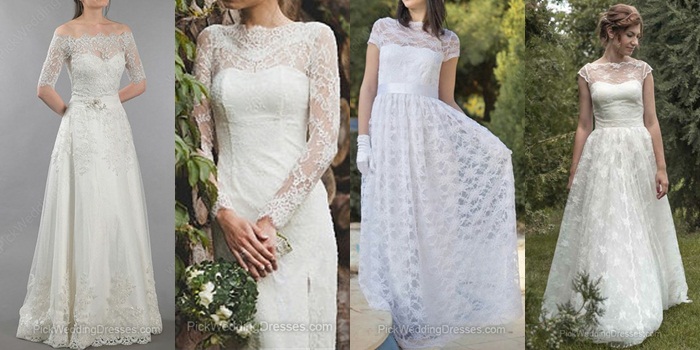 At Pickweddingdresses you will surely find the dress you are longing for! Gowns with  lace, satin, chiffon and organza, all so beautiful fabrics… and styles like A-line and different lengths, some going back to some gorgeous eras, with a retro, vintage vibe. They have it all!  The shop has Flash sales, which is great, and also bridesmaids' dresses, that can easily be worn as a wedding guest dress or even to a prom or to a special occasion, so versatile and beautiful the styles are! Your search is easier on the shop, because they give you the following choices to click on: categories that will help you very much, such as Hemline, Neck line, Fabrics, Colors… and on Silhouette, styles such as A-line, Princess, Empire, Mermaid… just as an example – there's much more at the shop! Still thinking, cause all of the dresses are beautiful and making a decision can be difficult? Well, they have fast delivery and in case something goes wrong, returns are in their account.  They have a live chat to help you with any doubt and a Rewards points program, as well as tracking system for your order. They deliver worldwide; accept major credit cards and Western Union transfer! And the dresses are really very nicely priced,  which makes everything even better! It means more money to spend on a party to family and friends and honeymoon!
We are very sure that you will find the perfect dress for your special day, an unforgettable wedding – the chosen dress from this nice shop will certainly meet your taste!