Pros and cons of wholesale wedding dress from China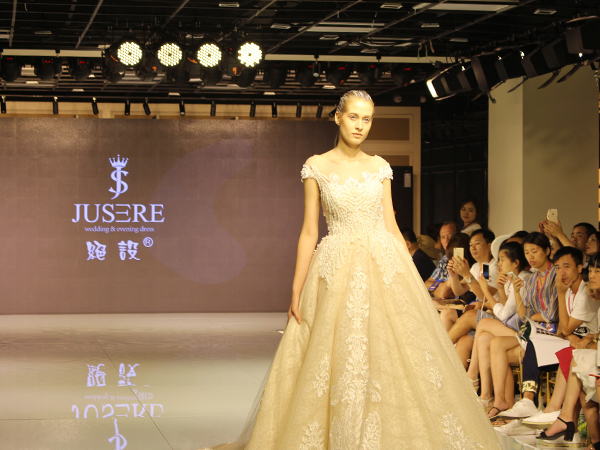 Wedding industry is the one of the most special and lucrative in the whole clothing industry, all retailers and designers want to know how to get more customers and win competitors, in fact, there are many factors but the price must be the most important. So how do you keep your price ascendancy? Some companies will cooperate with Asian factories, especially with China factories, because of much cheaper wedding dress products. However, questions to Chinese wedding dresses  never stop, mainly quality problem and steal famous brand design etc. So what are the pros and cons of wholesale wedding dresses from China? Now let's see.
---
Pros:
Lower price, more profit. Cheaper labor and raw material cost ensure the lower price at China wedding dress market. And same products will be 3 or 4 times more expensive than United States and most European countries.
Less MOQ, more benefits for some small-business owners. China factories and other Asian countries have lower threshold for customers not like European and USA factories. Usually as long as you want to pay, they can produce what you want. Even though some fake products, there also have many factories want to produce, unless some big factories set MOQ, other factories are no MOQ limits especially wedding dresses factories in Suzhou, so many brides can directly purchase wedding dress directly from Aliexpress, Ebay etc. platforms.
Many suppliers to choose. Now most factories are being concentrated in Asia, especially East and South Asian countries. Most China wedding dresses factories are in Guangzhou and Suzhou. The number of wedding dress factories in Suzhou is most, according to incomplete statistics, over more than 1000 wedding dress factories in Suzhou not including family workshop.
Directly communicate with manufacturers by Alibaba etc. platforms. Through Alibaba platform, you can negotiate with China factories directly, including prices, product pictures and payment terms. But there are many trading companies at Alibaba platform, so you need to classify which are the factories to get cheaper price.
---
Cons:
Serious payment security issues. Payment issue has been a thorny issue to overseas factories. It needs to carefully decide the payment method and deposit etc. Because once you face the scammers, you will lose your money, and it happens commonly.
No production standards, uneven quality. Especially in some small factories, there will be a lot of production problems, such as delay delivery, quality can't match the actual requirements. So when choosing a factory, you should make sure they can produce qualify products, especially wedding dresses have higher requirements of quality.
Cultural difference and language barriers. Difficult to communicate with factory owners, so it would be easy to have problems of fabric and size. To ensure that the fabric and size is right, it is better to provide samples to the factory, or check their samples in advance.
Difficult to classify the supplier information. Though there are many suppliers at Alibaba and other platforms, it needs further investigation to know the truth. Of course the best way is to visit them, or must be done preliminary investigation and sample orders well.
Longer delivery time. Usually 15-30 days by sea transportation and for some urgent goods by air transportation, but higher costs. However, with the development of international logistics, it will spend less and less time; it can't be a problem in future.
---
Suzhou Wedding Dresses Factory Recommendation:
Jusere Wedding & Evening Dress Co., Ltd was established in 2002, as the most representative wedding dress factory in Suzhou, has cooperated with many customers from over more than 20 countries. Their wedding dresses have more styles and qualify workmanship etc advantages. Let's see what the advantages are.
Stronger strength. Have the largest showroom in Suzhou and 2 large stores. Full production experience; improved production procession and professional workers, ensuring product quality reach customers' requirements.
Own a team of designers, providing more alternative styles. Jusere has own a team which has 20 designers, releases new products for buyers quarterly.
Enough stock. Own a large warehouse, thousands of wedding dresses for choose. If count the clothes in the store, there are close to 10000 pieces in stock for choose.
Supply customization services. For custom made needs from USA and Europe customers or some stores, Jusere will let designers work with sales co-operatively, to confirm the final product details, to ensure the wedding dresses produced reach customers demand.
This article was brought to you by Devon of Jusere