Meet the blogger | Fashion Tales
Meet Madison, owner of

Fashion Tales

, an international blogger that is eclectic — she posts about fashion as well as delicious dishes and décor. Madison loves to entertain, and pampers friends and loved ones with her homemade cuisine and table décor, that's a feast for the eyes. She has tips on seasonal décor and her centerpieces are professionally done! She really has good taste for the best table décor I have seen. Now, let's see what she thinks of blogging, how it started for her, and more!
1) Stylishly Beautiful Team (SBT): Tell us a few things about yourself. 
I'm Madison, an international fashion journalist & press stylist. I love gourmet food, travelling, and I'm obsessed with cookbooks. Somehow, I also manage to blog, throw stylish dinner parties on a budget, and be a freelance tabletop/décor stylist as well. Yes, I pretty much use all of the 24 hours in a day!
2) SBT: What inspired the name of your blog? 
To succinctly put it, after cataloguing my travels, a friend suggested that I compile that (and fashion) into a blog. At that time I was a menswear designer and fashion stylist for a photographer. Shortly after, FASHION TALES was born.
3) SBT: How would you describe your style? 
Artistic, romantic, and sophisticated.
4) SBT: What's blogging for you? 
Another form of creative expression.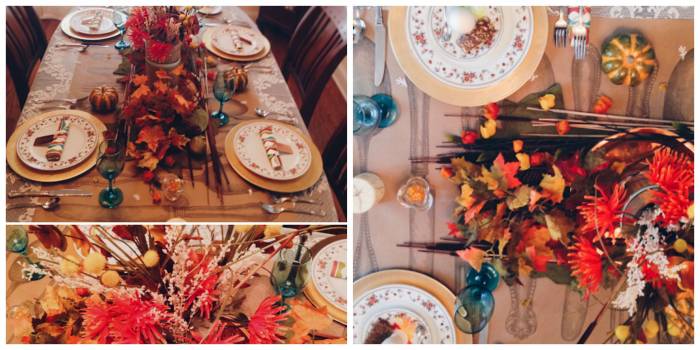 5) Do you see yourself more like a fashion or a food blogger, since you write about food and recipes, as well? 
I am an international style blogger, but perhaps not in the traditional sense. I have always been interested in culinary arts, so bringing that to my blog felt like a very natural transition. In my perspective, there is style in fashion, food, art, and décor, so it's expressed that way on my blog.
6) SBT: Have you encountered any difficulties since the day you started blogging? 
Of course! I don't know a blogger who hasn't. When you are serious about blogging or with anything in life there will be trials and tribulations. When you are passionate about something it's going to take hard work and dedication to make it work and be successful at it. I don't know a surgeon who didn't go to medical school, do you?
7) SBT: What would you advise someone who wants to start blogging? 
Do it because you love it. Period. Find your own voice and writing style. Don't' be afraid to ask questions. Don't get into blogging thinking that you will be a famous "super blogger," or that you'll get rich from it. Blog because you have a passion for it, and have something to say. The extras will come later.
8) SBT: What would you say is the best  part of blogging? 
The best part of blogging for me is engaging with my readers globally. There's so much work that goes into one post, and it's a great feeling when someone shares your content, or e-mails you about how much they liked a specific part of your post or blog in general.
9) And what's the worst part of blogging? 
In the past unfortunately I have had to get legal involved with someone using my work. In the end it worked out in my favour. It's important to give credit where credit is due, most especially when it's explicitly evident that it's not your work. Proper linking and asking permission is a simple step.
10) Do you find your readers prefer more posts about food and decoration, or equally like both topics, food and fashion? 
Before the slight change in direction, I asked my readers what they'd like me to blog more about, and to be honest it was a tie between fashion posts and decor/foodie posts. But, I was already going in that direction for my blog anyway — it worked well for me. I did not want to start a new blog solely dedicated to food (maybe in the future).
Because of my diverse readership, I knew that on some posts I'd have the dedicated readers who loved my style posts or designer interviews who wouldn't necessarily be interested in learning more about home décor styling and recipes. The idea was that readers can visit and choose what posts they liked to read, and share more. But, now I get the readers who used to only comment on fashion-related posts leaving me comments and questions on my food and décor posts. Recently a blogger who just bought a home needed ideas for DIY interior styling, and I helped her with that. So, I think I made the right decision, hence, why my blog is more of a lifestyle blog.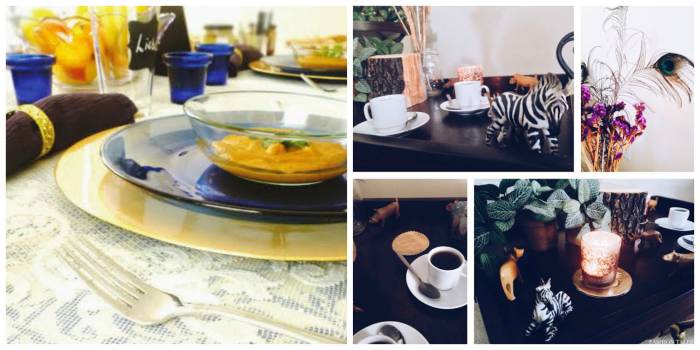 11) SBT: What are your future plans/dreams in general and about blogging? 
I used to do sewing, and styling workshops at art studios, so I would be interested in launching workshops with the blog in the future. I have already been so blessed this year with great opportunities, both for the blog and non-blog related gigs (because of having a blog they were made possible). Yes, I do have future goals for the blog, however they are still in the works. Stay tuned.
Follow Madison on: