Meet the blogger | Christy and the City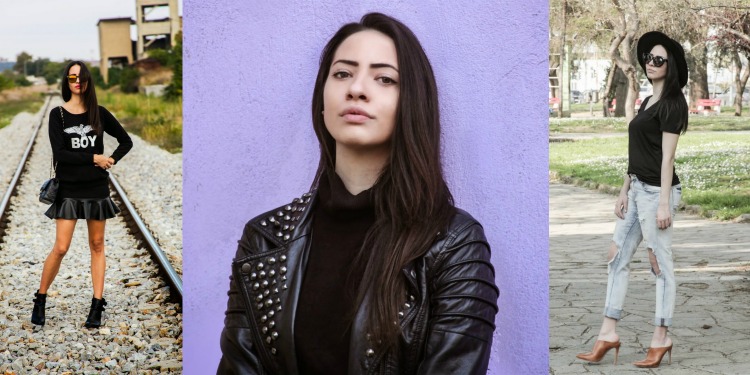 I first met Christy in person about a year ago and the fact that she said whatever she was thinking really impressed me! One year later I am a big fan of her sharp mind and mouth because it's important to say your opinion! I also am a fan of her style, which I would describe as minimal with many inspiring touches. She loves black and wears it all year long and I think her favorite item is a hat! So let's see her answers to my 12 questions and get to meet her better!
1) Stylishly Beautiful Team (from now on SBT): Tell us a few things about yourself.
Hello! My name is Christina, born and raised in Thessaloniki. I am a uni student, ex radio producer in two big local radio stations (star fm/next) and hopefully one day I will travel the world for work or pleasure. Dreaming is free, right ?
2) SBT: How did you decide to create your blog?
Well my dream was to work on the media and internet is a part of them so my first job was at the radio! After a casting I had my very own radio-show as a producer in my city Thessaloniki!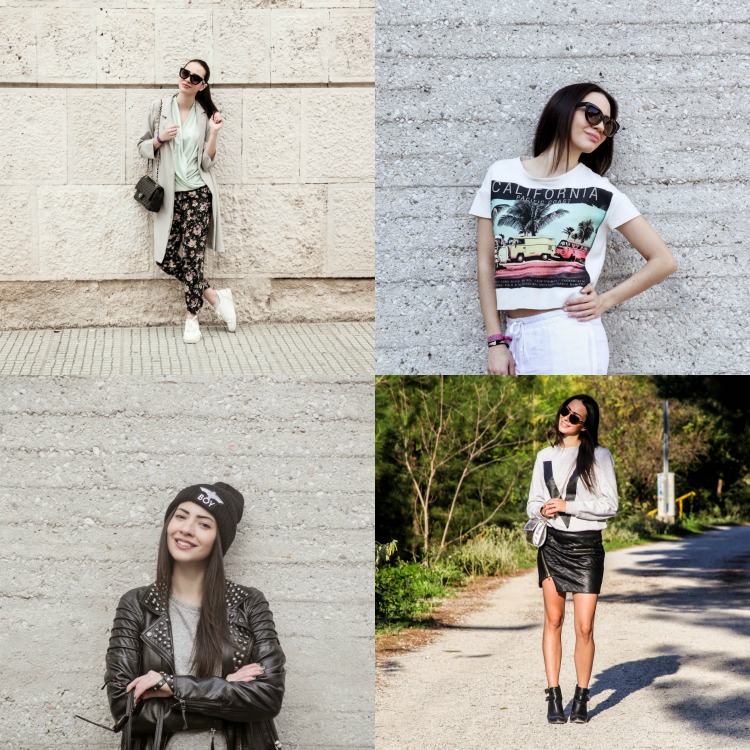 3) SBT: What inspired the name of your blog?
 Well I can't really hide the fact that one of my fave tv-series is Sex and the city! So that's where part of the name comes from! I can also tell you about my surname – Jaldori – which is kind of my real one, I just replaced "gia" with the german "ja".
4) SBT: Your closet is on fire, pick one item!
That's a nightmare! Well first I'd save my classic little black dress, and I don't have only one, since you can style them differently and wear them from day to night. I hope that my shoes weren't burnt in the fire, right?
5) SBT: How would you describe your style?
Glam rock with urban sways!

6)SBT: If you had to choose between blogging and being a radio producer which one would it be?
I love them both for different reasons! But if a had to, I'd choose blogging! Being a radio producer is super fun but in my hometown there are not many job opportunities on this field!

7) SBT: Which beauty or skincare product you can't live without?
My CC cream! I hate foundations!
8) SBT: What's "blogging" for you?
I'll use four words! Expression, creativity, contact, love!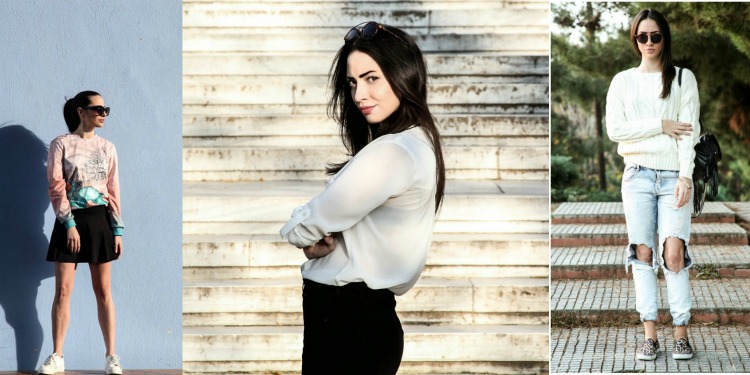 9) SBT: Until now you joined forces with many companies! Your best experience was with a Greek or a foreign one?
I had great experiences with both! When companies act professionaly the result will be good no matter the country! The only bad thing with Greece is that many companies don't know what a blog is, while abroad everyone acknowledges the power of a blogger!
10) SBT: What would you say is the best and the worst part of blogging?
Being creative and preparing a new post is what I love! The worst is when someone steals your idea or when a blogger copies your look!

11) SBT: What are your plans for the future?
I want Christy and the city to become my full time job, to travel everywhere and create my very own clothing line! As long as we are healthy everything is possible!
12) SBT: Lastly, tell us a few things we may not know about you.
I secretly enjoy listening to Justin Bieber's songs!
All photos belong to Christy and her blog
Follow Christy: