Chanel nail polish review
Chanel is a very good brand, as we all know, and worth the price of 98% of their products – yes, I have bought a few that I didn't like, but the majority is great. This is the case of their nail polishes – I am always looking for good nail polishes that can last for some days, and I found some brands that accomplish it, Chanel being one of them. This beautiful shade of blue is the lovely Chanel Blue Boy nail polish. Let's see what it does!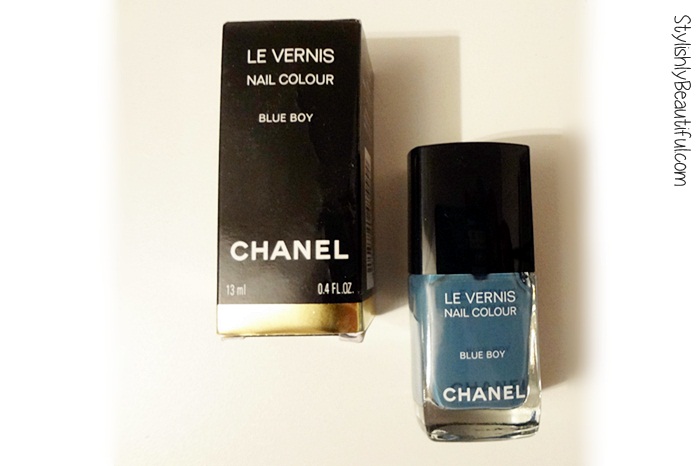 I love this polish, it has great coverage and as I said, the durability is also very good. It's well worth the money asked. The color is lovely, a bit like denim soft blue. The nail polish on the nails was spread smoothly and evenly! The color looked very good with only one coat; still, as I am used to have two coats I had it added, and it looked rich, even, very beautiful. It is also fast drying, on the top of all!
It's not sticky, and, as I said, you'll get a nice, shiny and even surface. It lasts for many days, but I have to confess I always use a top coat. This nail polish is  definitively worth buying!
Product displayed here is my own – Photo © StylishlyBeautiful.com by Denise S.
SHOP THE POST: