I love Chanel products, that's no secret, so always when I see a novelty at their counters, I quickly try it there and buy it. Simply because I know that the quality is good and that unfortunately having very sensitive skin, including lips, I won't have any allergy using Chanel products. So this was the case of this lip gloss!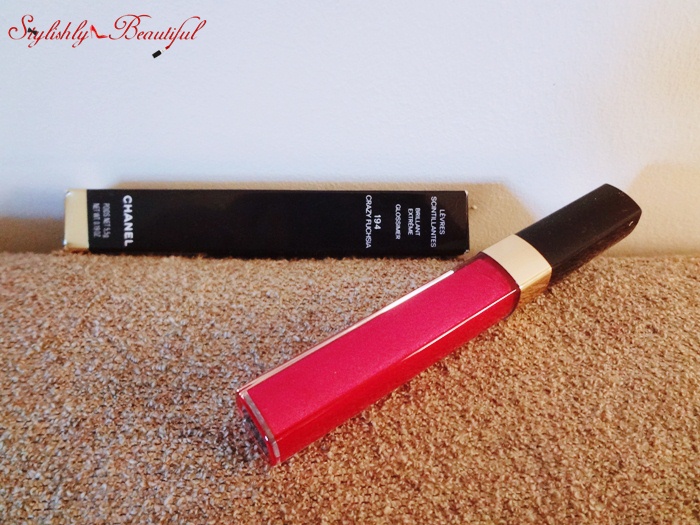 A year and a half ago I went to a "far away place" and because I had too much to carry and dispatch as luggage, I sent 4 boxes of products to myself, through the post office. A Chanel pink lip gloss was included. It happened that I received 3 boxes, but the one with the Chanel lip gloss never arrived! Well, the color I had was so beautiful, that I had to buy another one, of course to replace the lost one.
The good surprise – not only this lip gloss has the same quality as the previous one, but it is even better, concerning the color. Very beautiful, vibrant, perfect – not sticky at all, simply a perfect formula and I can't say that it moisturizes the skin on the lips, but it doesn't dry like other products I have worn before. It is simply great! Use it alone – it is well pigmented and long lasting – or on a similar color lipstick, for a fresh effect! The one I'm showing here is number 194, Crazy Fuchsia.
Product displayed here is my own – Photo © StylishlyBeautiful.com by Denise S