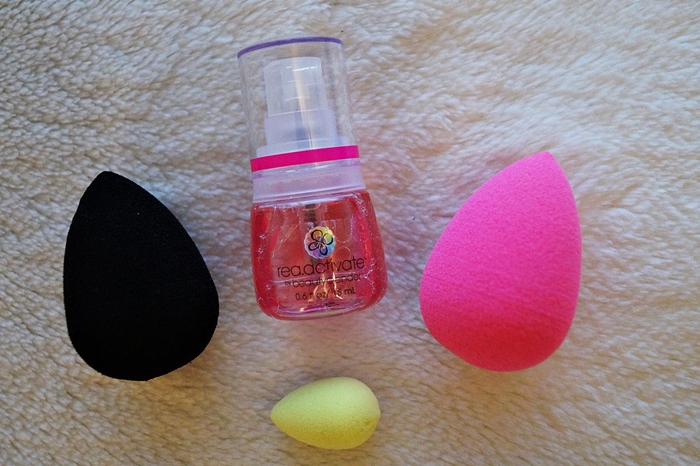 I'm sure that you already know the Beauty Blender makeup sponges and how amazing they are. I own 3 of them and I bought them as a limited edition set, but you now can find them all separately. The Beauty Blender sponges are makeup sponges with which you can apply all of your creamy products.
Pink or the Original Beauty Blender: It was the first sponge that the company made and it changed the beauty world. You can apply your foundation, with it, contour and highlight, apply you cream blush.
Black or the Pro Beauty Blender: It has the exact same size as the pink one and it's designed to use with darker-toned, bronzing and self tanning products. Personally I use it exactly for the same reason as the original one.
Green or the Micro.Mini Beauty Blender: It's smaller that the other two and it's perfect to conceal, contour and highlight.
There are also other products such as white, nude, red and purple and you can choose whichever you like. It's a highly recommended product and I personally love it.
Photo courtesy of Ioanna T.
SHOP THE POST: