Pantone colors for fall 2016
September.. The month that you are so sad about because the summer is officially over, but at the same time you are super excited for the new season! Pantone is here once again to show us the new fashion colors for fall 2016. For vivid red to natural taupe, let's take a closer look at the colors.
Riverside: A cool and calming blue is the first color for fall. Some of the colors that will look amazing combined with is are: white, light blue, light brown or gray. Here you can see it in a velvet sporty look from Lacoste fashion show.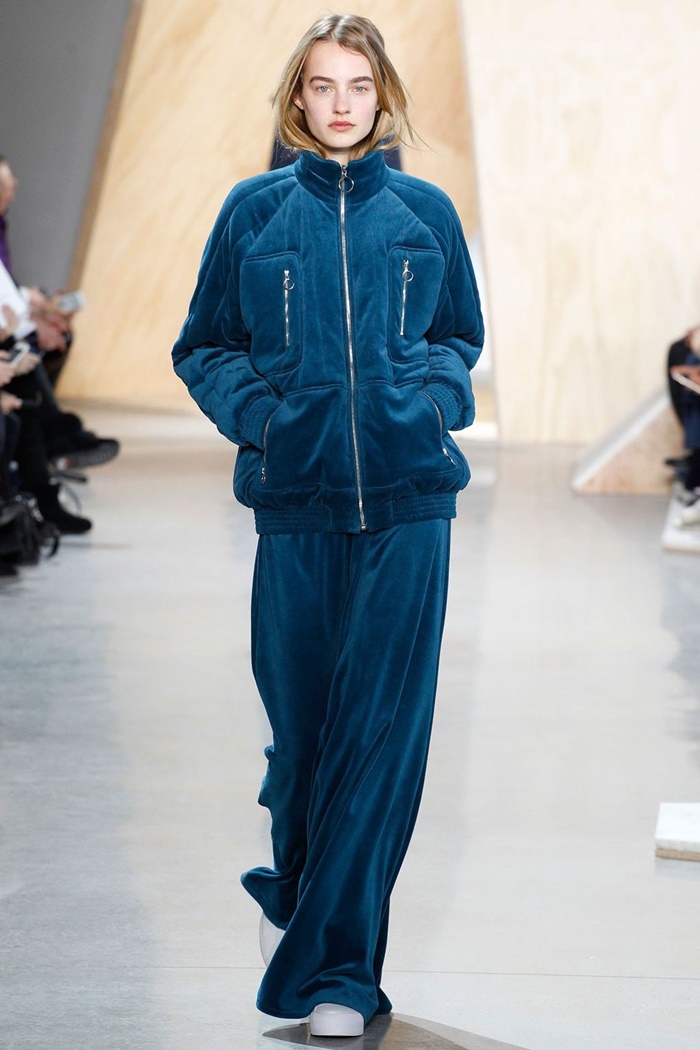 Airy Blue: A light blue that will look perfect combined with "Warm Taupe", "Lush Meadow" or "Dusty Cedar" for a fresh approach. It's here to replace "Serenity" (one of spring's colors for 2016) for fall. In the photo below you can see it on Oscar de la Renta's fashion show.
Sharkskin: A color that can be paired with almost any other fall color. It's a must have in every wardrobe because you can wear it all day long and you can combine it with so many colors. For me it's like black or white; it can be paired with almost with everything. The best combinations for my opinion is with light blue or dark red (my favourite!). Let's take a moment to appreciate it in Zac Posen's fashion show.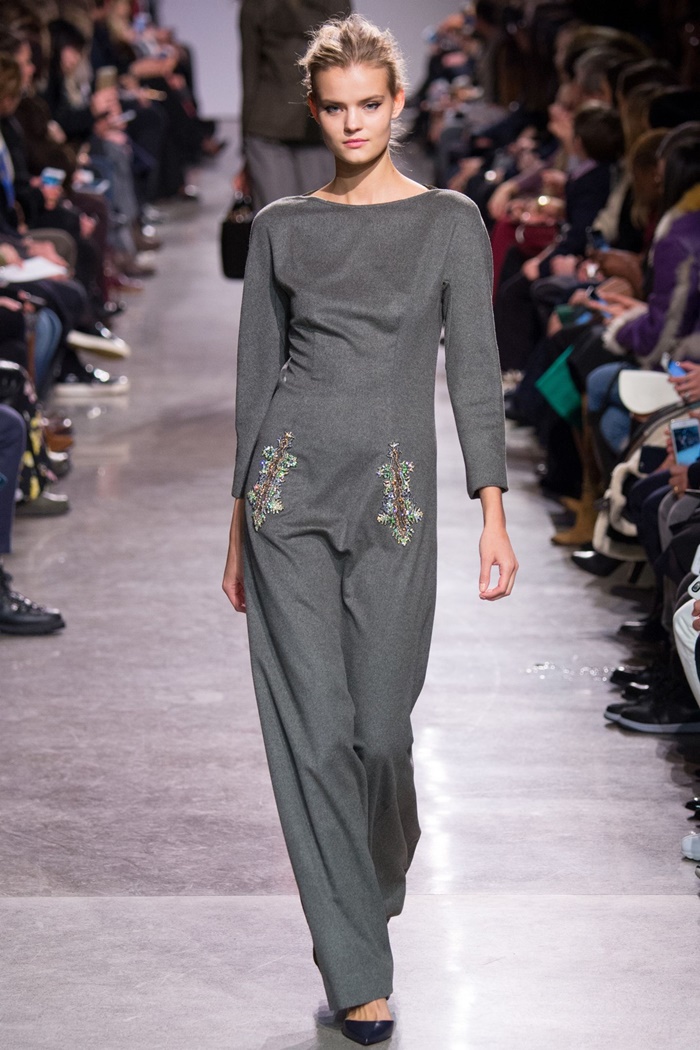 Aurora Red: According to Pantone it's a bold red that is warm, sensual and immediately pleasing to the eye. If you are not into vivid colors in your clothes, don't worry because you can choose shoes, bags or even lipsticks in this shade. It will make every outfit stand out immediately. It will be an amazing choice for a special occasion such as this dress from Alberta Ferretti's fashion show.
Warm Taupe: A color that is so beautiful and basic! It also looks fabulous as pictured below from Ralph Lauren's fashion show with a darker and a lighter shade of taupe.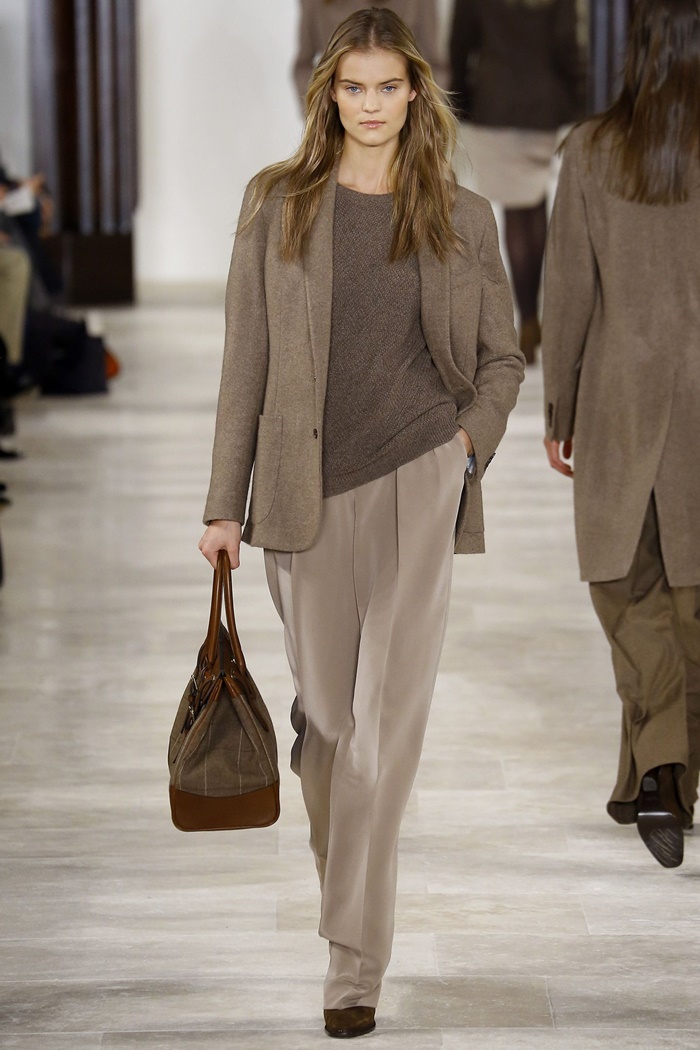 Dusty Cedar: It's the color which will replace the pink shades for fall. With an outerwear like the Paul Smith one below you will be sure that none of your outfits will be boring again!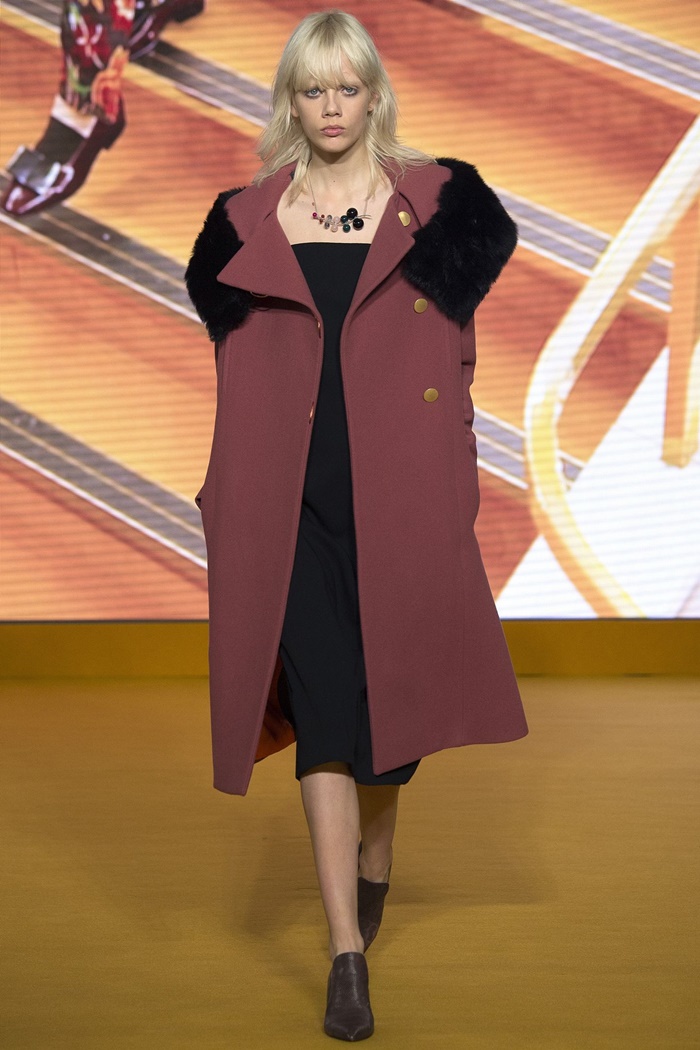 Lush Meadow: Pantone characterizes it as rich and elegant, vibrant and sophisticated and I couldn't agree more! It's a color that will definitely have a place in my wardrobe this season. Marni's combination below is one of my favourites.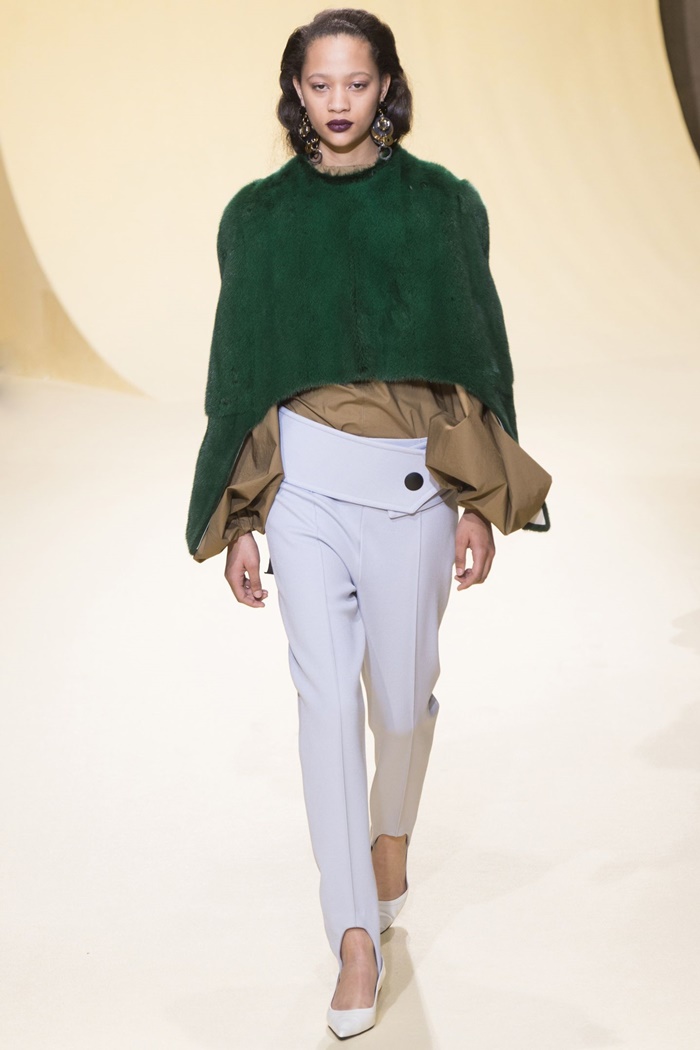 Spicy Mustard: A color that reminds me so much of fall. In Sophie Theallet's fashion show you can see it in a leopard print dress!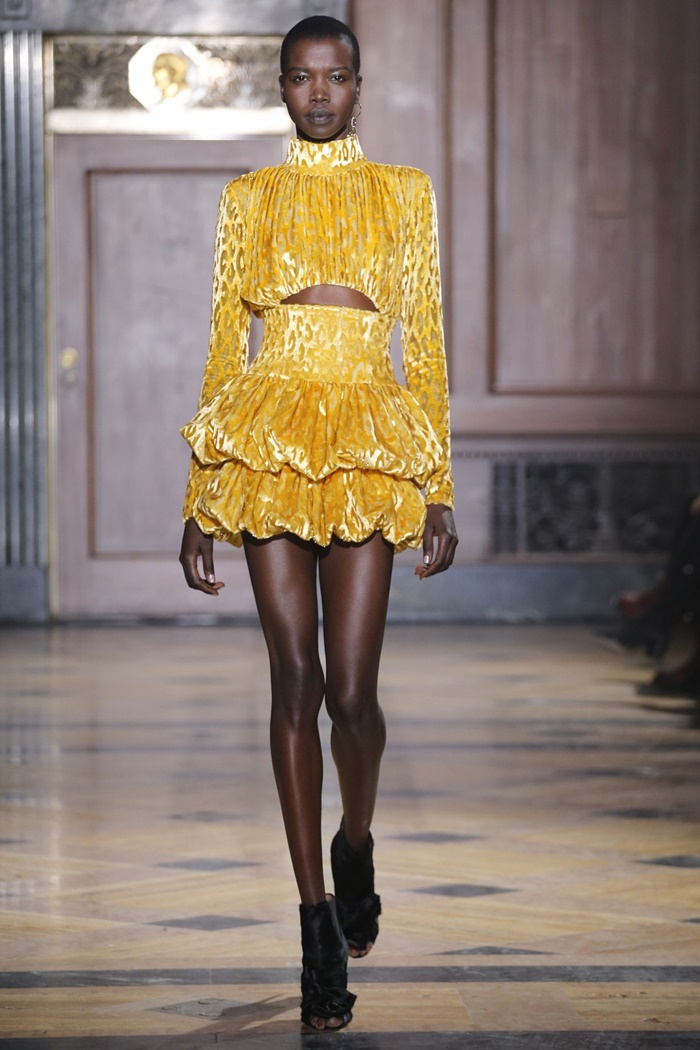 Potter's Clay: A neutral earthy color that reminds us of the fallen tree leaves is perfect for those who love brown shades! How beautiful it looks on Tibi's suede piece?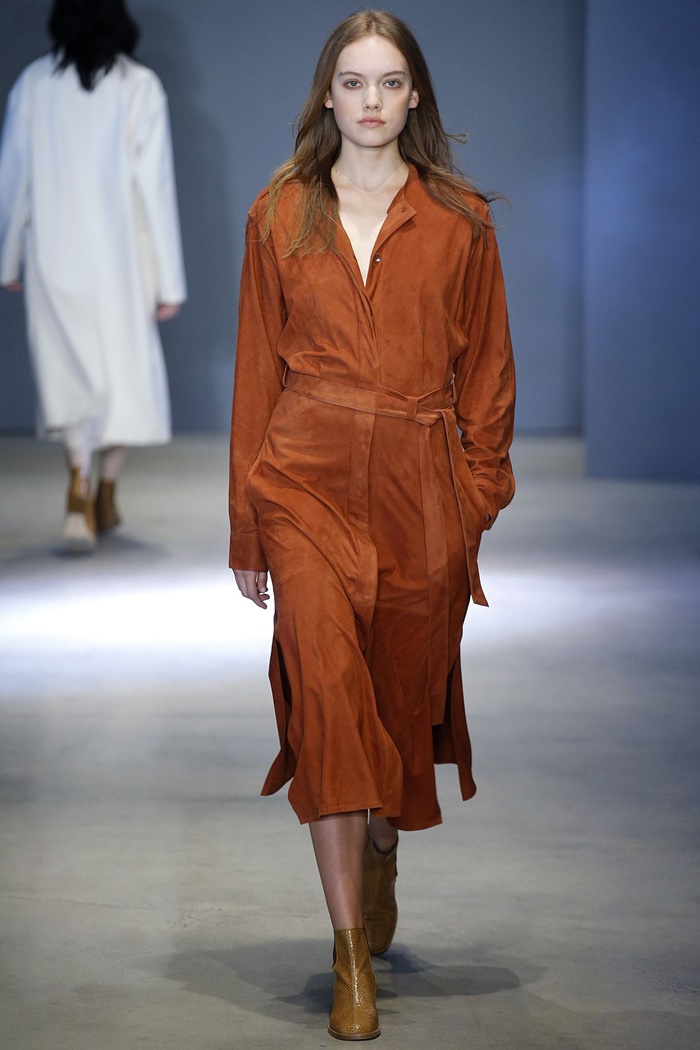 Bocacious: According to Pantone it's a bright, rich purple, with hints of a more sophisticated pink that can be used with pinks and reds. You can see it in Topshop Unique's fashion show below.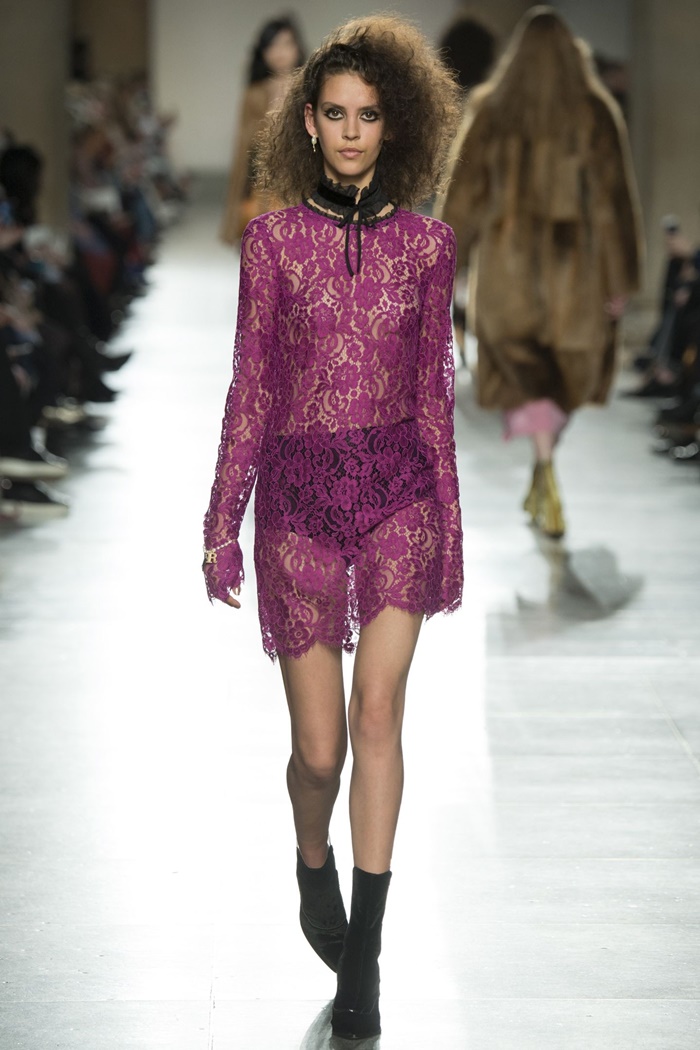 That's all about the fall colors according to Pantone's official website. My favourites are for sure "Airy Blue", "Sharkskin" and "Lush Meadow"!
Photos courtesy vogue.co.uk