Calzedonia fall/winter 2016/2017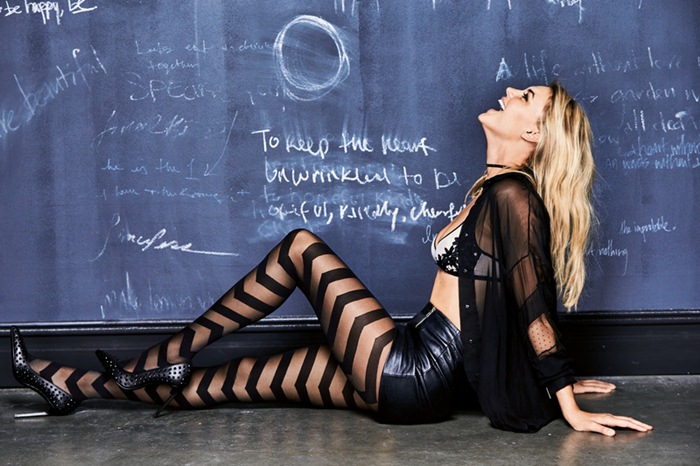 In the new Calzedonia collection for fall/winter 2016-2017 we notice 3 big trends: Dark Romance, Urban Street and Glitter. More specifically:
Dark Romance: Back to classic black, in the form of mesh and tulle, combined with rhinestones, paint effects, and net. Perforated patterns, lace, embossed velvet,  polka dots, stars, woven patterns, bows and velvet details dominate the collection. The new leggings have sconces with rhinestones or charming contrasts of velvet with glitter. Leather in shades of brown and burgundy is the latest fashion trend along with leggings made 100% of tulle.
Urban Street: Predominant are the playful pieces with underground humor and also some more daring designs, and girly prints, big V stripes and longuette tights that are the latest urban style trend! Stars in tights are expected to become the must-have of the season. The leggings of this collection have prints, fun lettering and arty embroidery.
Glitter: Glitter is everywhere, and comes with you all day helping you create trendy looks. Apart from the glitter tights, you will also find more sporty, street style designs in viscose. The color of red wine aka burgundy, is also dominant in this category, and it's going to be a big trend for this winter.