Christian Louboutin x Sabyasachi Mukherjee collaboration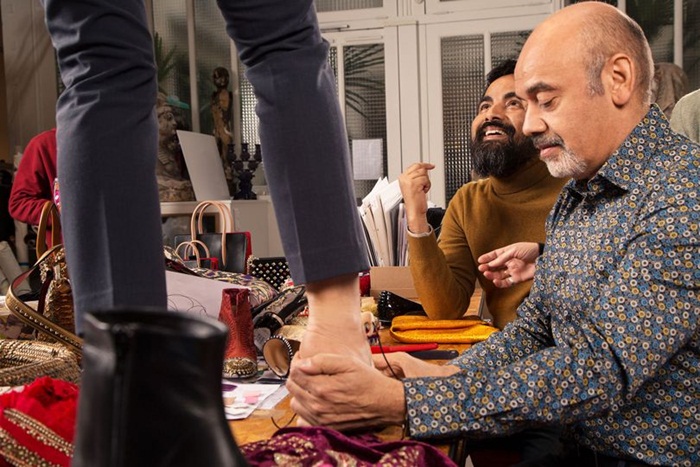 Christian Louboutin celebrated 25 years of his eponymous label this year, and he collaborated with Indian haute couture designer Sabyasachi Mukherjee. The two designers met accidentally, a few years back in Sabyasachi's Mumbai boutique. Since then, they have collaborated for Sabyasachi's annual couture show held in Mumbai. Louboutin created for him, the shoes that walked the runway, back in July 2015, followed again in October 2016, with a small number of handbags to go with the shoes.
The new collaboration came out of a rare visit to Sabyasachi's archives, including old saris and ribbons, that inspired Christian Louboutin. The exclusive collection includes 15 women's styles and 4 men's styles, and has been created using materials from Mukherjee's atelier archive, making each pair of shoes unique and original. The pair that stands out from the whole collection is a thigh-high boot crafted with delicate leather strips, named Tall and Deep. This is going to be an exclusive, made-to-measure item, and very few pairs will be available worldwide.
For Men, Christian Louboutin chose to recreate iconic styles from his collections, using Sabyasachi's touch and materials. The Dandelion loafer features an embroidered toe-cap recalling traditional Indian wedding shoes, while Louis Junior is transformed into an incredibly rich patchwork of motifs and colours. Apart from shoes though there's also The Piloutin, an evening bag designed to look like a precious pillow. It was created from Sabyasachi's collection of sari ribbons. A Poupette handbag charm was also created, to complement the bags, adorned with embroidered ribbons and crystals.
The extremely-limited edition collection will be available, starting this month, at only eight locations globally. Some of which are Bergdorf Goodman in New York, Harrods in London and the Christian Louboutin boutique in Los Angeles.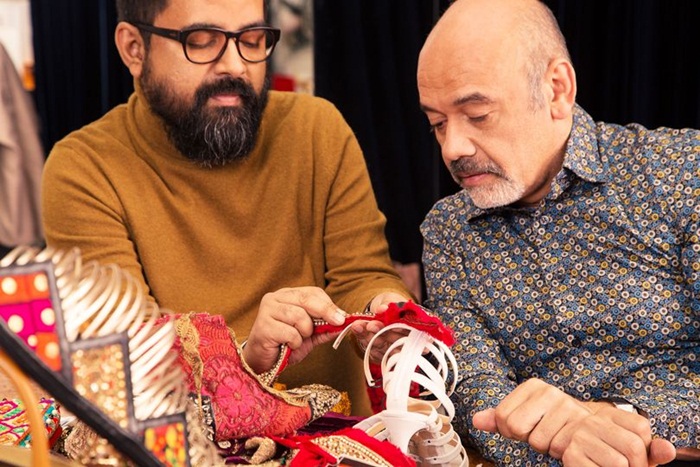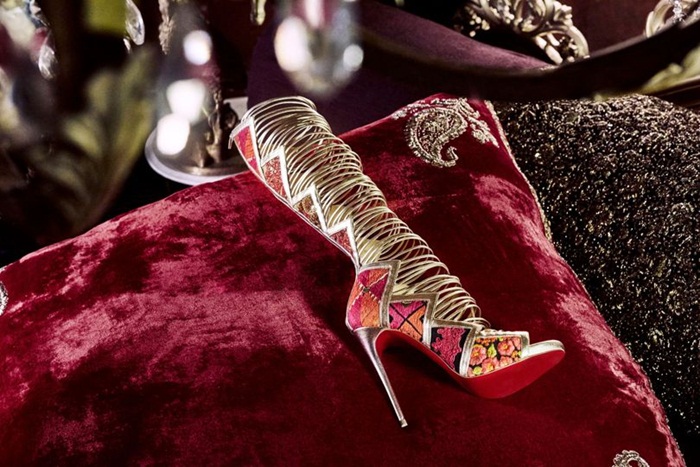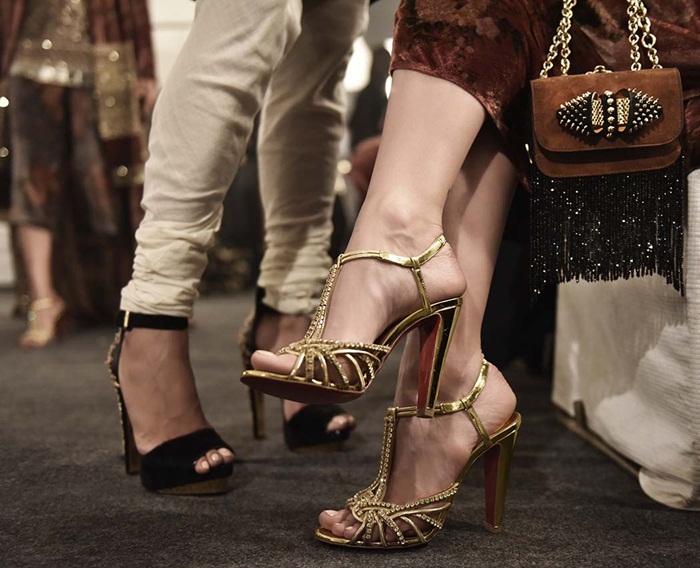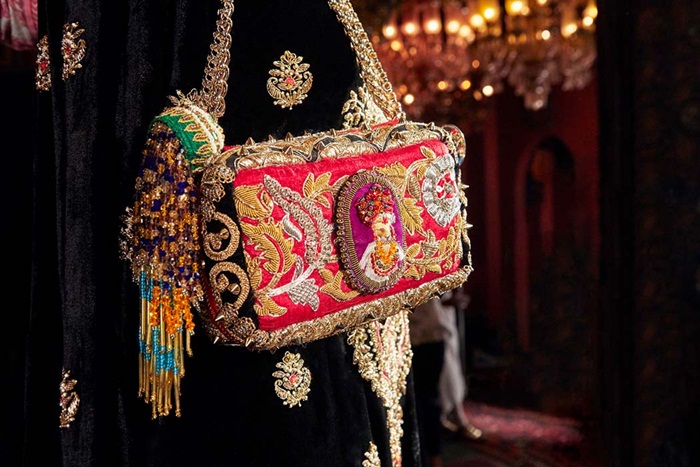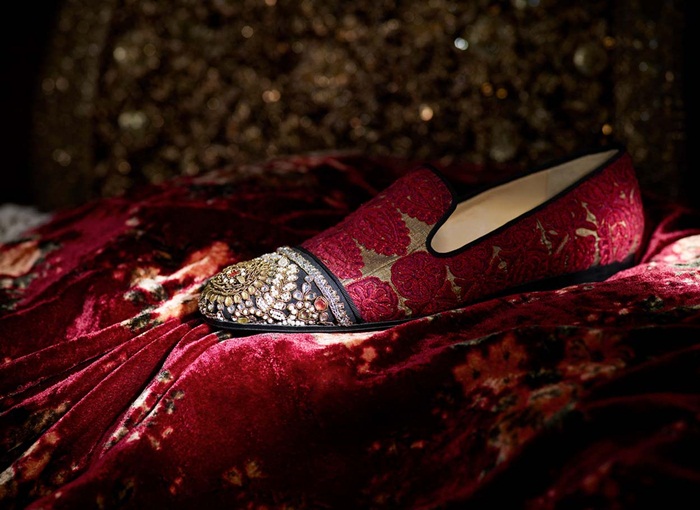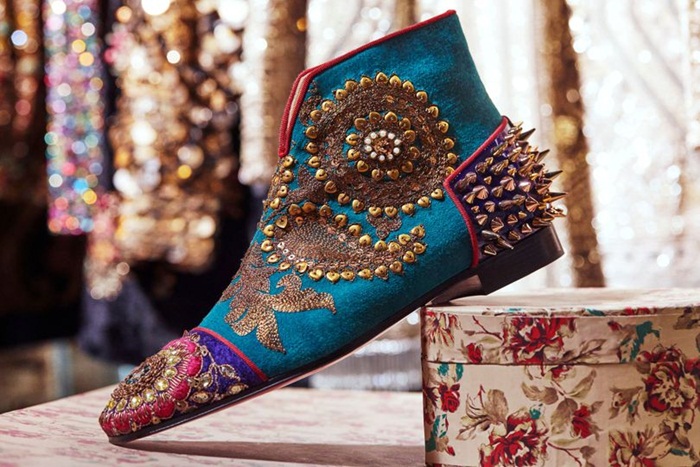 Photos: christianlouboutin.com, and vogue.co.uk
SHOP CHRISTIAN LOUBOUTIN: