CND Glacial Illusion winter collection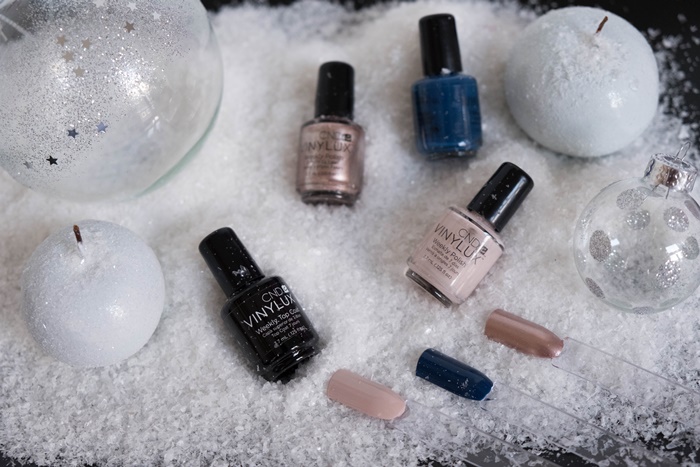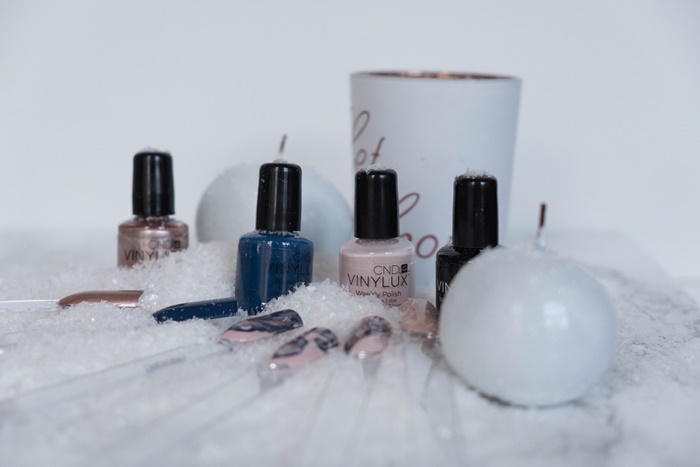 The CND Glacial Illusion collection is here and it's absolutely amazing. It's the new winter collection and it's inspired from the Arctic elegance. The CND Clacial Illusion collection contains 6 new icy-cool shades which are perfect for your winter looks. The names are "Ice Bar", "Cashmere Wrap", "Radiant Chill", "Alpine Plum", "Mystic Slate" and "Winter Nights". The "Ice Bar" has a pearl colour with pink shimmer. The "Cashmere Wrap" is the perfect nude. Next is the "Radiant Chill" which has a beautiful rose gold metallic colour. The "Alpine Plum" is an icy lilac metallic colour. On to the next colour we go and it's the "Mystic Slate" which has a grey-blueish colour. And last but by no means least is the "Winter Nights" which is a beautiful dark blue colour. The colours goes very well together and you can create some pretty nail styles with them.
In the gift box that I have there are three of the six colours in mini versions and a weekly top coat. The colours that I have are the "Cashmere Wrap", "Radiant Chill", and "Winter Nights". My personal favourite is hands down the "Radiant Chill". But can you really pick only one?
Photos courtesy Ioanna T.