Selena Gomez x Puma En Pointe Collection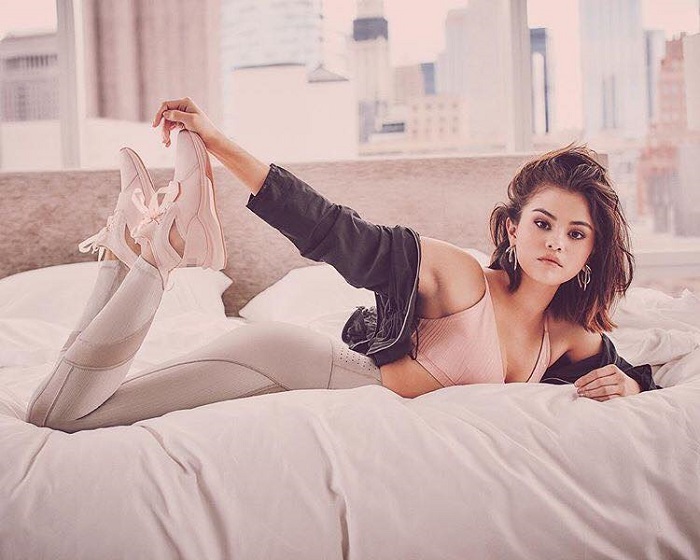 Selena Gomez stars in her second campaign for the well-known sportswear brand Puma. The famous singer showed confidence from the first moment about the new campaign. The brand teamed up with some of the most popular dancers from the New York City Ballet for the Spring 2018 En Pointe collection. They collaborated closely in creating a line of modern and comfortable sportswear. The new collection presents linear elements, wide strapping, and woven details pulled from ballet technique.
Even though the collection presents a wide range of separates including mesh leggings, cropped sweatshirts, light-weight bras, the focus in the campaign is set on the sneakers. Puma's Phenom sneaker is now getting an upgrade with a chic new satin fabric. There is a second version, the "Phenom Satin Low EP Training Shoe", that comes in a soft peach color as well as black version. Puma also unveiled the "Fierce Rope Satin EP", a cool lightweight style available in the same shades. It reminds of a ballerina's shoe, thanks to the cute satin laces.
The En Pointe collection is available both in stores and online at puma.com. It's quite affordable, so you can recreate Selena's looks with pieces that cost between $35 and $130.