Skin care – prevention is always better!
After a certain age it's good to start taking care of the first aging signs. Well, I do that since I was a teenager – you can say I'm obsessed with that and maybe I am, but I think it's good to protect your skin at any age, actually.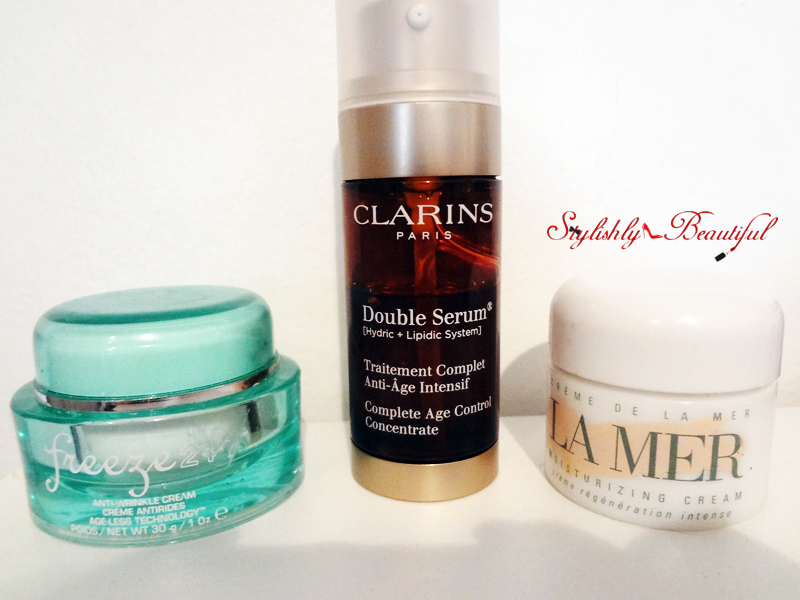 These three products now are good to prevent wrinkles as their ads say, but actually what I feel is the benefits of good moisturizers – but maybe they are really preventing wrinkles and I will see this in the future 🙂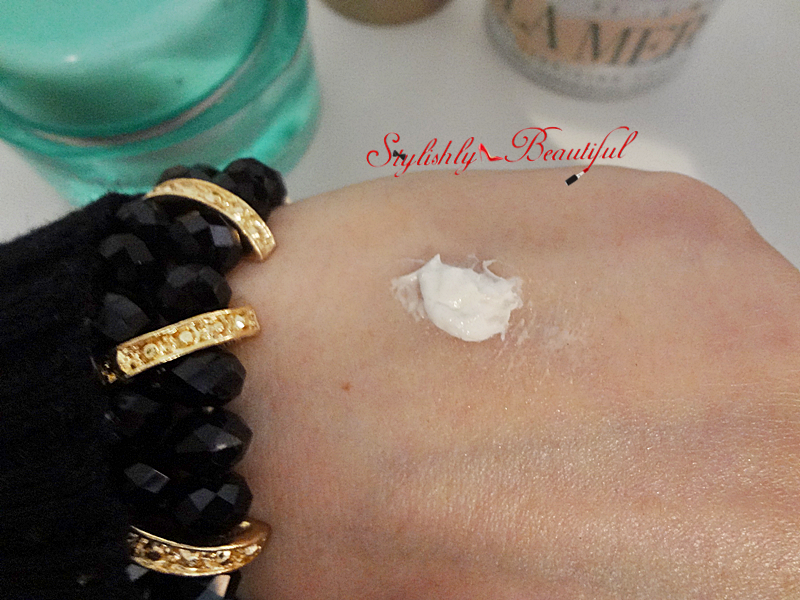 I have worn these products and my impressions are that the consistency of two of them are quite the same, therefore only one is shown, and the serum is quite runny and oily, so I didn't show it on my hand now. But here's my opinion:
1) Freeze 24/7 Anti-Wrinkle Cream – it's a nice cream, though the consistency is quite thick and even a bit difficult to spread on skin. When you finally achieve that, your skin is like a soft velvet, but you have pulled your skin so much while spreading it that I don't know whether it's beneficial to avoid wrinkles… we have to be gentle when applying creams.
2) Clarins Double Serum Complete Age Control Concentrate – oily. That's the first word I can think of. It has two separate containers, and when you push the pump the two liquids can be seen well. They recommend to put a bit in the hand and then mix it, then apply to the face and neck. It can be used at night – and when you wake up, your skin is still feeling oily, but very hydrated and soft.
3)  Crème de la Mer Moisturizing Cream (cream of intense regeneration) – it's legendary – created by Max Huber, a physicist, to treat his severe chemical burns. You can find the story here. It's quite thick, but easy to spread. I don't know whether it prevents wrinkles – I'll let you know in the future 🙂 – but it's a potent moisturizer, for sure.
My favorite? La Mer. It doesn't leave the skin oily and hydrates it really well.
All products shown here are mine
Photo © StylishlyBeautiful.com by Denise S.