Plus-Size Barbie sparks debate over health and image
A plus-sized Barbie is creating polemic and debates about body image and the impact it can have on health. The plus-size models, (it means, anybody who is over the so-called standards for the models' world), serve as models for a growing market and also to show society that there are different kinds of bodies all over the world. It means, women who are healthy should embrace their shapes, instead of seeking patterns that are not compatible to their types.
Considering the above mentioned topics, the Plus-Size-Modeling site thought a plus-size Barbie would reflect the reality for many people. They posted the doll's picture on their facebook page. The image comes from an illustration contest on Worth1000 site.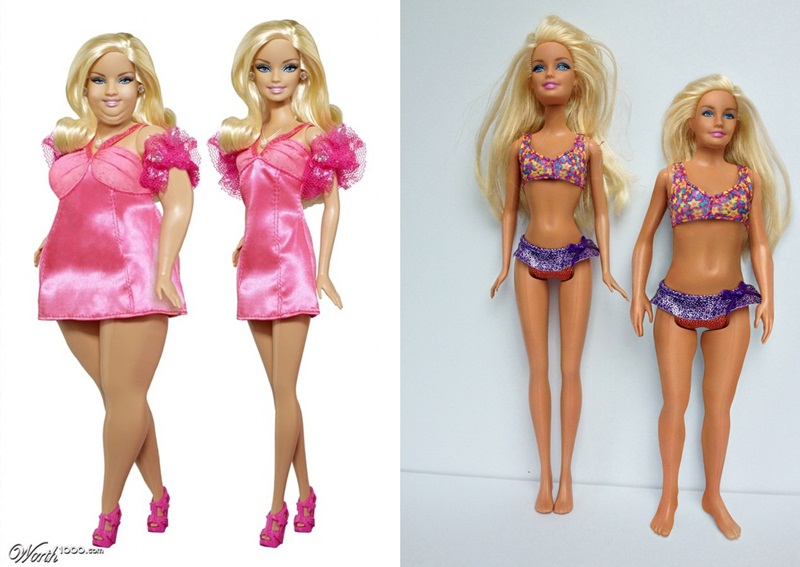 The debate took place – some people say it encourages girls to grow unhealthy, because one's size is not a matter of accepting it, but it clearly and very much has to do with health. And health should be the real topic. Some people went further, saying that this Barbie, if produced, would promote obesity and unhealthy habits. In fact, there's a more "average" Barbie-like doll created by Nickolay Lamm and she really shows a more realistic approach to women's measures.
So, what's your opinion? Should the market launch a plus-size Barbie, and average-sized one or keep the skinny one only? The debate goes on…
Photo courtesy of Huffingtonpost