You should follow | The SB Team
In lieu of a blogger's interview this week, we thought we should find another interesting article to fill this Saturday's afternoon post. And since we haven't written any of those "accounts you should follow on Instagram" posts for a long time, we thought it was a great place to start. And which are the best accounts on Instagram, you should definitely follow? The ones of the Stylishly Beautiful Team of course! Do you need another reason to follow us? Ok then, let's give you this reason! 😉
@DoYouSpeakGossip is the account of a personal style blogger, food lover, and shoes addict from Thessaloniki (that's me!). On @DoYouSpeakGossip's Instagram account you will find a lot of #foodporn, because let's face it, we love photographing what we eat, as much as we love food itself. You'll also find some personal style shots, either from the blog, or from everyday life, and the occasional beauty related posts, that are usually connected with food.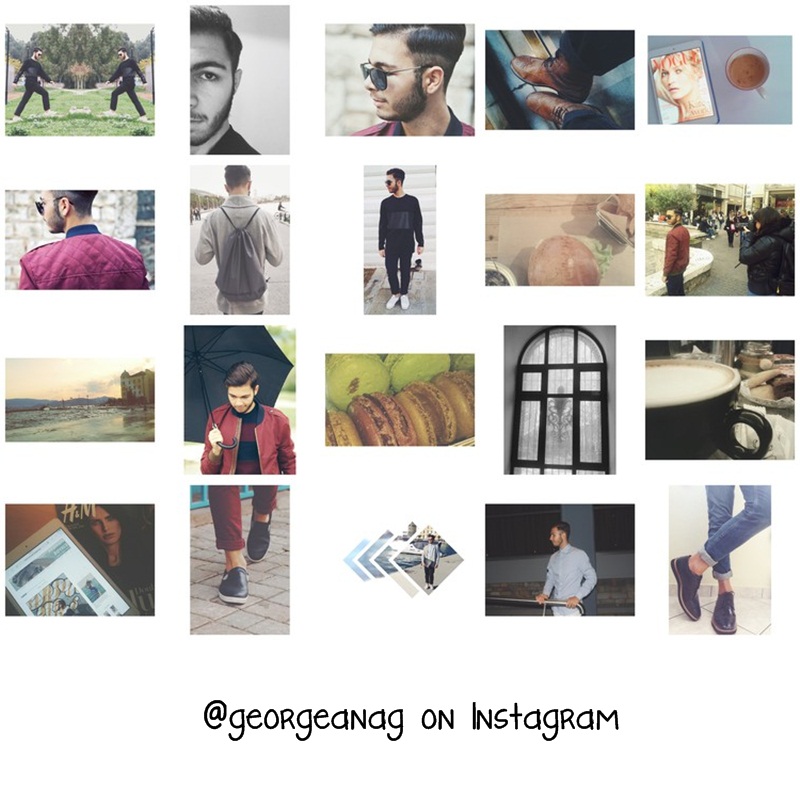 @GeorgeAnag aka George, is a fashion lover & blogger from Greece. You should follow him because men bloggers are pretty rare, and he has an excellent taste and style, which you're gonna love! He's usually posting personal style shots, and nuggets of his everyday life, with an artistic eye and the use of some retro filters and cool apps. Also make sure to follow him today, to make his day more special, because it's his Birthday! Happy Birthday George! 🙂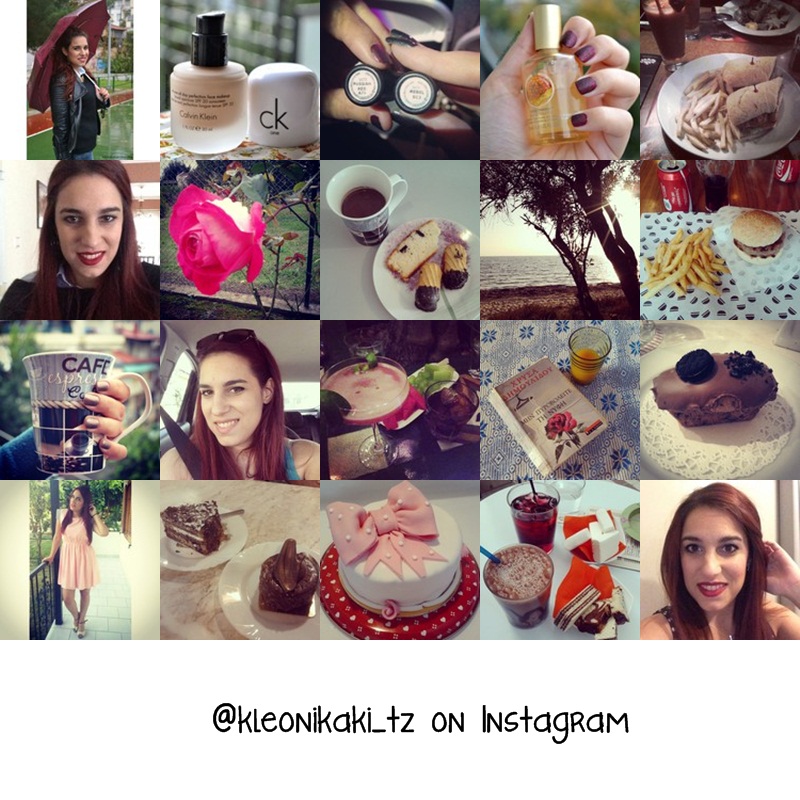 @Kleonikaki_tz aka Kleoniki, is a beauty & fashion blogger from Thessaloniki. On her Instagram account you will find photos from her everyday life, her personal style, some selfies, and of course some #foodporn, because no account it full without it! 😉 Follow her to find out more!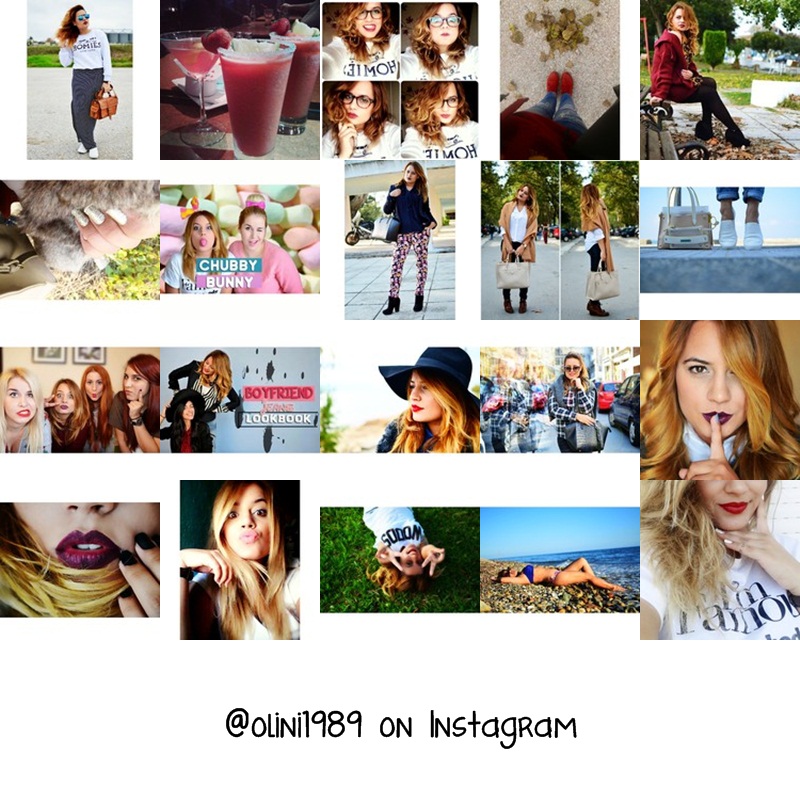 @olini1989 aka Anatoli Ni, is a selfie queen, beauty vlogger & fashion blogger from Thessaloniki. As the description of her account says, she mostly posts selfies, personal style shots, directly from her blog, and a few everyday life photos from time to time.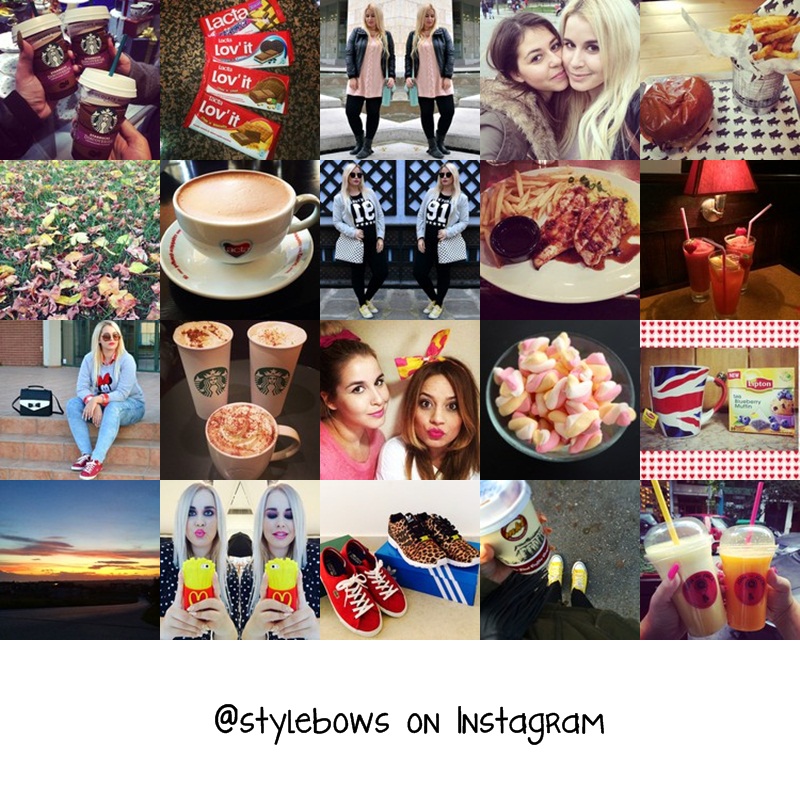 @Stylebows aka Maria, is a blogger/stylist/designer from Greece. On her Instagram account, she posts lots of everyday life photos, some foodporn, and selfies with friends. Of course she also shows us some of her personal style too.
Unfortunately the 6th member of our group, Denise, isn't on Instagram, but you will find her on her blog, Denise's planet, Facebook, and Twitter.
Of course don't forget to also follow @StylishlyBeautiful on Instagram. We don't post much, but we'll definitely start at some point. 😉
Thank you all very much! We hope you'll like our Instagram accounts. A new post with new Instagram accounts you should follow is coming next Saturday.