Meet the blogger | Stylebows

Maria is the 5th member of our team, and we hope you love her as much as we do, through her interview below:
1) Stylishly Beautiful Team (from now on SBT): Tell us a few things about yourself.
Maria: I am Maria, born and raised in Thessaloniki. I studied fashion design and styling, I am 24 years old and I am totally obsessed with my dream, traveling around the world. My obsession is so big that every morning I check booking.com for great hotel deals no matter I won't travel anywhere. I work every summer and during winter I focus on my blog, the worldwide and beyond our galaxy famous, Stylebows which I hope that one day will be a full time job and not just a hobby!
2) SBT: How did you decide to create your blog?
 Maria: The idea of creating a blog was a random thought and I decided it during a night when I first found out about ''The blonde salad''. I read it all in just one night. When I woke up I was so jealous of that blonde Italian girl and I thought with my innocent mind…Why can't I do it too?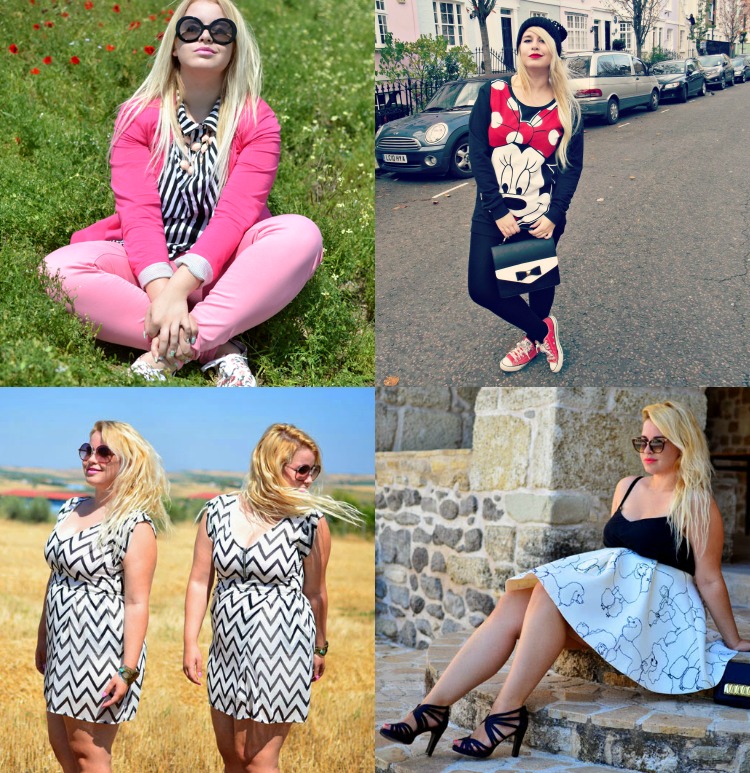 3) SBT: What inspired the name of your blog?
Maria: I confess that it was a quick decision and if I had the chance, I would change it, but it's too late 😛 Definitely, the name was inspired by my all time favorite bows.
 4) SBT: Which are the 5 key pieces, in your opinion, everyone should have in their closet?
 Maria: I am not the right person to answer this question cause I don't really own key pieces. But if you insist I will say a pair of black boots, a pair of all stars, a gray or black coat, cozy and warm knits in many colors and cotton t-shirts with loose shape.
5) SBT: How would you describe your style?
Maria: Definitely girly, always with pops of pink, usually casual, but sometimes I dress like a fairy.
6) SBT: What would be your advice to a girl who wants to look stylish?
Maria: To dress according to her body-type and give a bit more attention to the accessories. I would also suggest to all of you, to buy a dark purple or oxblood lipstick; it's the perfect match for every stylish look!
7) SBT: What's "blogging" for you?
Maria: Well it's just an excuse to say I have a job! I am kidding of course. It's my creative getaway, the only way to practice the things I studied and it's my hope to inspire many girls with my body-type to dress stylishly!
8) SBT: What would you advise someone who wants to start blogging?
 Maria: My main advice is that you need to focus on your target, follow a schedule and have nice and interesting things to show!
9) SBT: What would you say is the best and the worst part of blogging?
Maria: The best thing is that I have something to do, something I love! I also met great people through the blog and now I have new friends to share my passion! The worst thing is the bad mood I have every time I see that almost every Greek company, doesn't really count you as a blogger, unless you live in Athens!
10) SBT: What are your plans for the future?
Maria: I want to gain new experiences and travel the world as a blogger with international collaborations and, as I said previously, I want this to be a full time job!

10 + 1) SBT: Our final question is: Tell us a few things we may not know about you.
 Maria: Well my old readers might know that I love cats. Now, I think that I reached the crazy cat lady level, since I have 14 cats! Another fact that you may or may not know, is that I wear hair extensions for over a year!
You can find me on: