Men's facial and body care | Do it right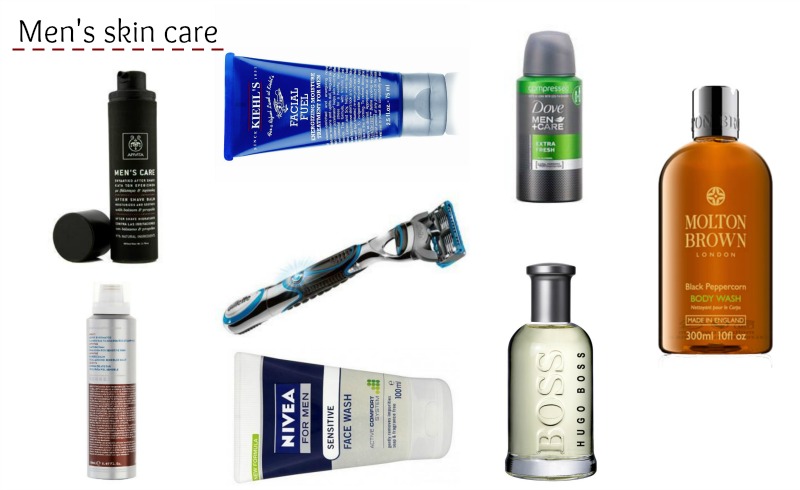 Don't you love it when you give him a kiss on the cheek and find it smooth? And you boys, don't you want to avoid irritations after shaving? This article is all about skin care. Knowing which product is suitable for you and using it right, is going to make your life easier. The first thing you have to do is clean your skin and in case you have a sensitive one, Nivea's facial wash is a good option. Choose a shaving foam that responds to your needs like Korres' Absinthe Shaving foam with sweet almond oil, which softens and prepares your skin for a comfortable shave, leaving it moisturized and refreshed. If you have irritations and dryness, the hydrating Apivita after shave offers a unique sensation of freshness and helps sooth skin after shaving, due to its ingredients that include propolis, hypericum, balsam, calendula and chamomile. All of these will be useless unless you have the proper razor like the ProGlide Power by Gillette with its thinner, finer blades which have an advanced low-resistance coating for comfortable and precise shaving. After all of these, you shouldn't forget to moisturize your skin and Kiehl's Facial Fuel is going to help you do that. It's a vitamin-enriched and energizing non-oily facial moisturizer which leaves the skin revitalized.
We can't leave out the body care, even though many men prefer classic and simple solutions. All you need is a bath gel that will revive you like the Molton Brown Black peppercorn one, the Dove Men +care Extra Fresh Aerosol Anti-perspirant Deodorant Compressed to avoid any bad odor and of course an Eau De Toilette; my suggestion is Boss' Bottled.
Dedicate some more time on your skincare and you won't regret it.