Nanoblur for a firmer skin – Review
Because of always testing and buying products that contain the words "rejuvenating", people may think that I am obsessed with that. It may be true somehow, but actually since I was a teenager at the age of 18 I have always bought these products. I always thought that prevention is way much more efficient than trying to "recuperate" time after 30. Nanoblur caught my eye because of the possibility of immediate correction of the "aging process" (as they advertise), making your skin firmer – this is what the product promises. It's an audacious promise, I thought, and I wanted to test it. Besides, it's a famous product and many people seem to love it. I needed to check it out!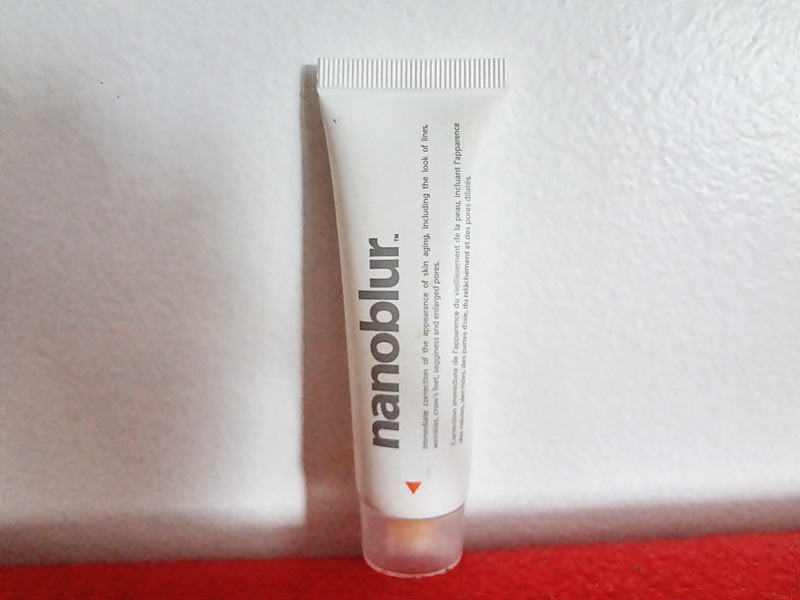 I don't know whether Nanoblur really disguises lines – that was not my goal, at least not yet 🙂 But I wanted to feel by myself what some people said: the skin feels immediately firmer, with some "tension" and with an even tone.
My verdict: you apply the product and must wait for a minute without any expression (no smile, for instance) for it to set and dry. The feeling is what I described – some tension, firmness, even toned-skin. Alright, if you leave it like that, it's excellent. If you try to apply foundation, that's when the mess starts. It doesn't mix with any other product – foundation looks like you were whisking the dough for a cake. It's a horrible patch without definition. I tried again, after I read you have to use it AFTER you put makeup on, and again, no good result when used with makeup. Alone it's very good. But alas, we all want some blush or sometimes powder… not possible with this product.
As I said, alone it's really good. But not with makeup on your cheeks. I'll try it again in a different way, one day. But then I think products should make our lives easier, saving us time. Nanoblur is the contrary: you must figure out what and how to work with it, and by then you have wasted so much time that I wouldn't recommend it, unless you have such an even colored skin that you can use it alone.
Product displayed here is my own – Photos © StylishlyBeautiful.com by Denise S.