Soleil Tan de Chanel – Sheer Illuminating Fluid Review
Once a very good friend of mine recommended a Chanel product, because she knows that I 1) love Chanel makeup and 2) love illuminating products. Actually she said that it seemed that Jennifer Lopez wore it: the Soleil Tan de Chanel – Sheer Illuminating Fluid.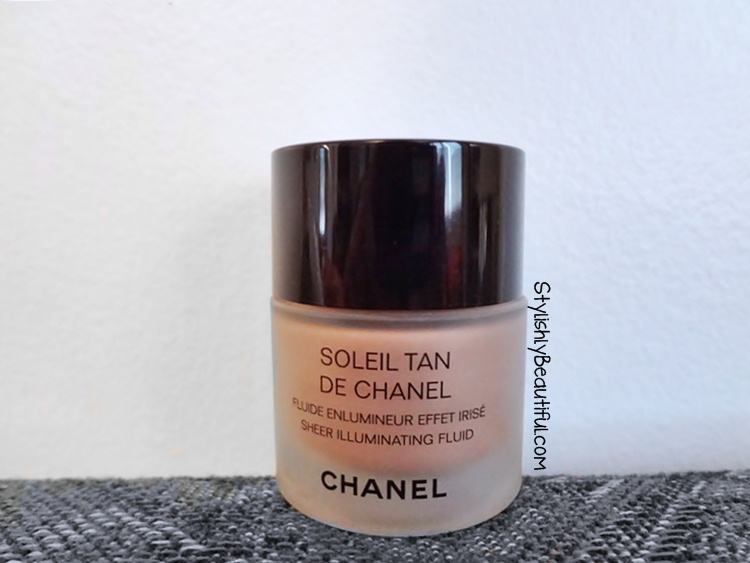 It is an interesting product and it does what it promises: it illuminates the areas where you apply it, like cheeks, nose, chin – to give a healthy color and glow, like if you were "sun kissed" 🙂 The effect is natural. The problem is that, normally, people who want a full makeup apply foundation and for it to last, a layer of powder to set. After that, if you try to apply a creamy product – it feels like a foundation – the effect is gone. Actually, the effect is a mess. Though if you  apply it after your foundation and then blend all, it's OK. If you try to do it and then think "now I will set all with facial powder", again, no effect at all. So if you don't need foundation or powder, it's a good product, with a natural and subtle finish – maybe even too subtle. The container is not practical. There's no pump. You have to open and turn it to your hand, so it starts to "run". But it's a bit messy, in my opinion. Would I buy it again? No. But as I said, it's a good product, with Chanel quality.
Product displayed here is my own – Photo © StylishlyBeautiful.com by Denise S.