Penhaligon's Ellenisia Cream Review
Penhaligon's is a traditional English brand, founded in the late 1860s by a Cornish barber – William Penhaligon – who served Queen Victoria. The brand exists since then and has its flagship store in Covent Garden since 1975. The brand sells its traditional scents with formulas that were created by the founder, Mr Penhaligon himself, and the fragrances are a best seller till today. Penhaligon's has many stores in London, its headquarter, but also abroad like in Paris, Hong Kong and Singapore. The Ellenisia scent was created in 2005, so we can say it's a traditional one, too.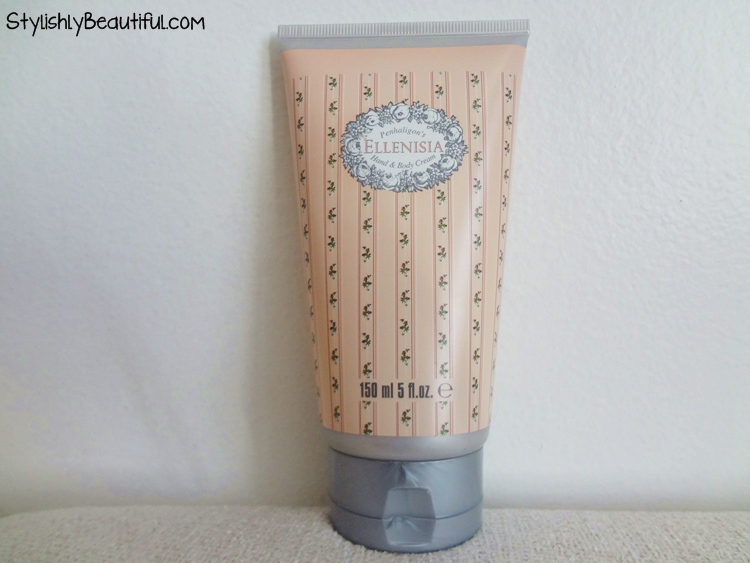 The Ellenisia perfume and Body and Hand cream show a very  delicate and classical scent – it's not meant to be trendy or edgy, it's meant to be warm and traditional, as stated above. It has gardenia notes and tuberose, as well. Also fruity, with pear notes and just the right amount of vanilla – it's not a sweet scent at all. It's light, but well balanced. I loved it so much, that I really recommend it to everybody! Besides, the feeling it leaves on your skin is so good – soft and velvety, all you ask from a  cream, and lasts for many hours!
Product displayed here is my own – Photo © StylishlyBeautiful.com by Denise S.
SHOP THE POST: