Ethnic bags for a boho summer
Ethnic – boho style is always a great way to spice up spring or summer outfits, with color and a bit of mystery 🙂 It's nice to wear a comfy, casual, summery outfit for the beach, a music festival or just a stroll in the city, to meet friends and spend a nice day! Color leaves people good humored! So let's see what you can wear with white kimonos and denim shorts, and not only, of course! You may like one or more of this colorful selection of bags!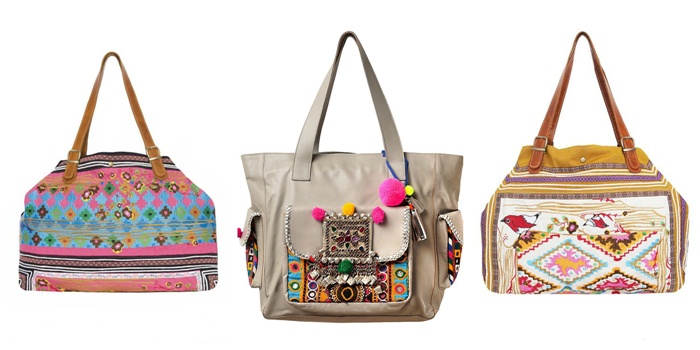 From left to right: Bliss Bag orange/navy, by Elliott Mann, East sweetlime vintage embellishment leather shopper and Bliss bag white/mustard, by Elliott Mann
Some other styles, in clutches and bags with beaded fringes: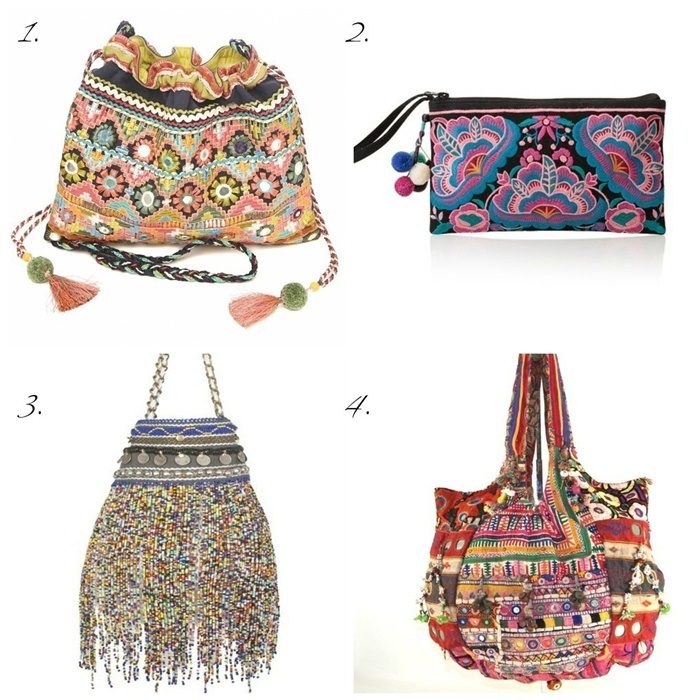 1. Starmela Jui Pouch 2. East Embroidered Clutch 3. Wow white/multi bag, by Elliott Mann 4. Indian ethnic bag, by Ojala-Muenchen
Do you wear or have ever worn an ethnic – boho style bag?  Or do you plan to? The syle is on demand right now! Hope you liked the selection!
Photos courtesy of Elliott Mann, Ojala-Muenchen, East and Starmela
SHOP ETHNIC BAGS: