Pearls Trend | Shopping Guide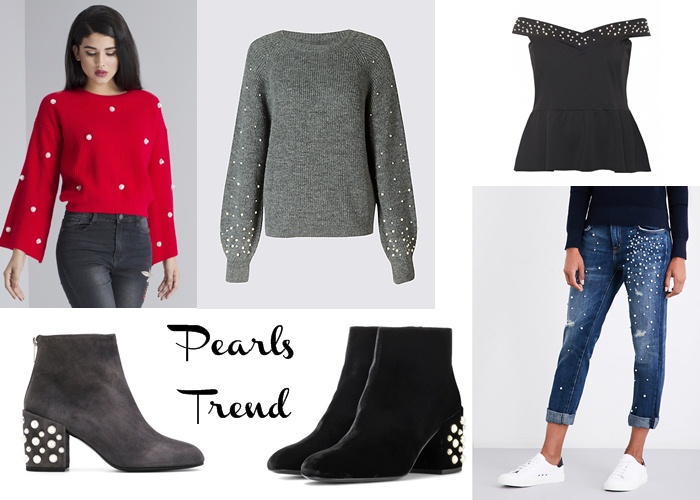 One of the biggest trends of this season, is definitely the pearls trend. I'm sure you've already seen it around over the past few weeks, if you've visited any stores, or did some online shopping. Pearls are a "huge trend" that will be everywhere this fall/winter. So far, we've seen it on sweaters, jeans, skirts, pants, blouses, booties etc. They're so elegant and bring out something really chic, even Parisian, so most women already love it and are searching to find a few nice pieces to add to their wardrobe. That's one of the reasons we decided to do this shopping guide today.
The truth is that it's been a while since we last posted one, and it seemed fitting to share such a major fashion trend with you, along with a guide with our suggestions. So here it is: If you want to slowly add this trend to your wardrobe this season, make sure to buy pieces that follow the trend but are stylish at the same time. Such as the pieces we're showing you here today. A nice sweater in a bold color and big pearls all over it, or a subtle-colored sweater with smaller pearls focused on the sleeves only. A nice black peplum top with pearls around the shoulders can also look very elegant, and you can pair it with a nice pair of suede or even velvet ankle boots with pearls on the heels.
Jeans are always a clever way to add a trend into your outfits, and can make them look very glamorous, even if they're casual. The choice is yours of course! We're definitely adding some pearls into our own wardrobes, since we're huge fans ourselves. What about you? By the way, you can shop the whole list with a click on the items below!
SHOP THE PEARLS TREND: