5 must-have makeup products for every girl | Video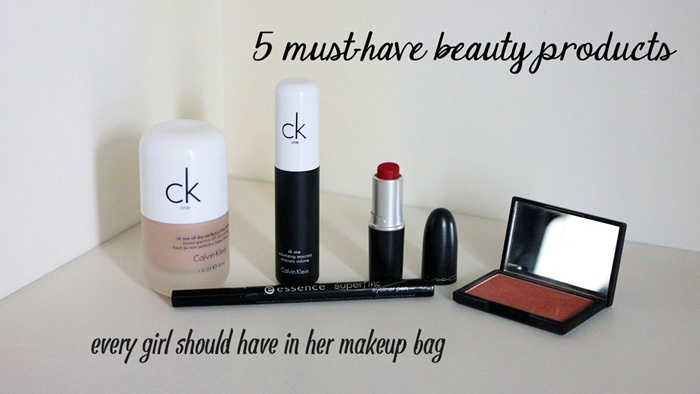 In our new video, we're sharing with you the 5 must-have makeup products every girl should have in her makeup bag, plus, we're recommending our favorite products for each category.
So which are these products?
1) A foundation: We recommend ck one All day perfection face makeup.
2) A mascara: We recommend: ck one volumizing mascara
3) A blush: We recommend: Sleek coral blush
4) An eyeliner: We recommend: Essence Super fine eyeliner
5) A lipstick. We recommend: MAC Ruby Woo (red matte) lipstick
Which ones do you recommend and which ones do you consider must-have?