Dukas shoes spring/summer 2016 collection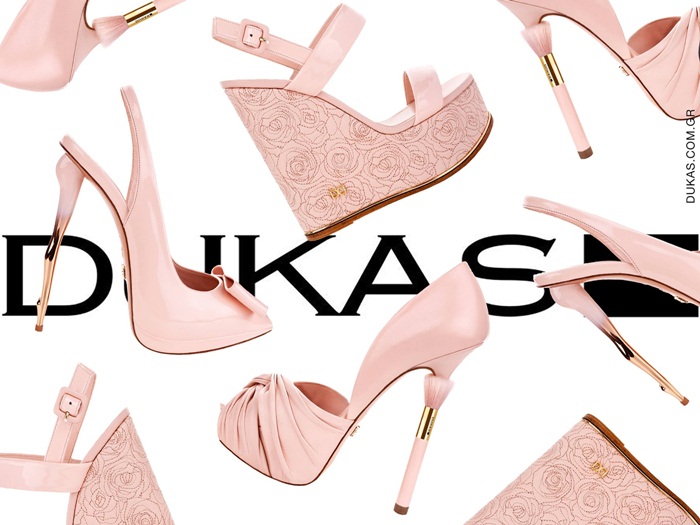 Today's article is dedicated to shoes… Show me one woman who does not love and does not have at least 10 pairs in her wardrobe! I will answer to you, none… You will tell me that we have seen more than enough shoes. Sport shoes, casual, pumps, ballerinas, platforms, sandals. That's why today I thought I'd show you something different, something not usual… It is known that Greece does not embrace her children, but this particular man is one of the very few exceptions, so it came unsurprisingly and as expected I was stigmatized by his work of art! I could say that he has a new design line and colors very different from what we are used to. Of course the man that I am talking about is no other than Dukas Chatzidukas. A shoe designer who came into our lives in 2003 with his first collection of pret-a-porter and up to date designs, wonderful and unique pieces… He has been using a new design line and materials such as plexiglass, heels shaped as a female foot, fringes and suede shoes for everyday use. He has also created a color palette that differs from the classic colors.
Always sensitive about women from 2005 and onward, he has launched a partnership with Estee Lauder designing their own bracelets, against breast cancer. Throughout all these creations he have come to win many awards, he was asked to participate to the Haute Couture week in Italy, he is working with Milan, France and finally starts exports to Asia, Europe and America. All these, are some of the reasons why I decided to write about that imaginative and ingenious designer today, because in such a short time, with all these fantastic creations, he accomplished what others need a lifetime for. Enjoy some of his creations for spring/summer 2016!!
This is a guest article by Liana Z.
You can find more of Liana's articles for Stylishly Beautiful, here and here.